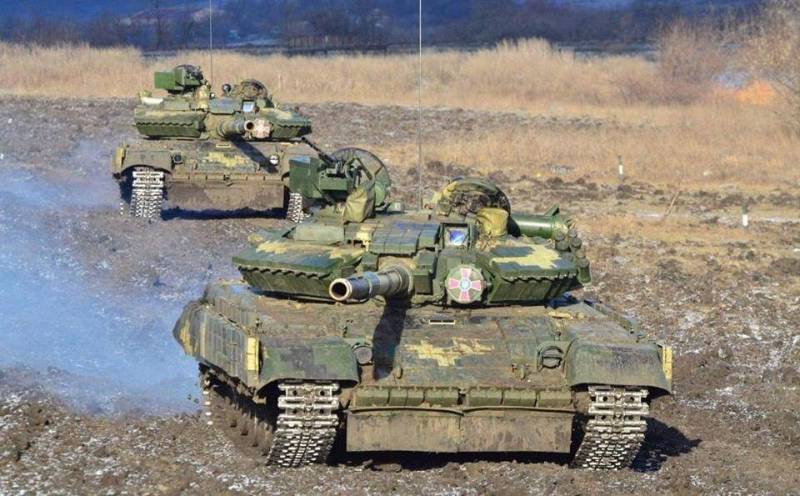 Despite the promising and often bravura statements of high-ranking Ukrainian officials and the military, in reality, the Armed Forces of Ukraine do not yet have sufficient weapons to carry out a counteroffensive on Kherson. This was reported by correspondents of the American newspaper Washington Post, who visited the positions near Nikolaev, as well as talked with representatives of various law enforcement agencies and experts.
Ukrainian servicemen who are in the trenches regard the PR of the military-political leadership of the country in a different way. They complain that it is sometimes difficult for them to even stick their heads out of the dugouts because of the systematic "arrivals" from the Russians. RF Armed Forces drones are constantly in the sky, replacing each other in turn, identifying targets and adjusting artillery fire.
At the same time, the Russians are accumulating reserves, and military assistance from Western countries is supplied to the units of the Armed Forces of Ukraine in small volumes. Russia has already concentrated a grouping of about 15 thousand people on the Right Bank, and it will be extremely difficult to "squeeze out" it, since the build-up of forces and means of the RF Armed Forces in this direction continues.
It is still possible to achieve a result, but if this happens, it will be more due to a smart Ukrainian strategy, and not to the counteraction of the Russian Federation with equal forces
- a representative of Ukrainian intelligence told reporters from the United States.
At the same time, Dmitry Alperovich, an expert at the Silverado Policy Accelerator analytical company, told the publication that there really is a problem, but Russia will soon withdraw its troops from the Right Bank due to the recent attack on the air base in Crimea and the attacks of the Armed Forces of Ukraine on the supply routes of the RF Armed Forces. In turn, an employee of the Conflict Intelligence analytical group, Kirill Mikhailov, specified to the newspaper that a significant part of the replenishment of Russian troops in this direction is elite airborne units, which seriously increase the combat effectiveness of the Russian Armed Forces grouping, the media concluded.
We remind you that all these analytical structures are actively working for the American intelligence services. However, the involvement of Western journalists in such activities cannot be ruled out either.