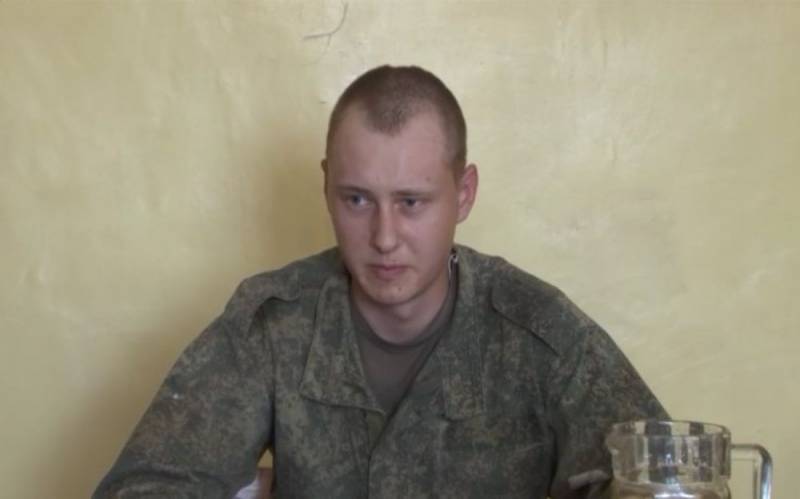 More and more Ukrainian military, who were captured by the Russian Armed Forces or the NM of the DPR and LPR, refuse to go for an exchange and return to the territories controlled by Kyiv. Soldiers and officers from various units of the Armed Forces of Ukraine and the Ministry of Internal Affairs of Ukraine want to stay where they are now until the end of hostilities.
It should be noted that the prisoners of war "Marines", National Guardsmen, "stormtroopers, paratroopers", artillerymen and other prisoners decided not to leave the territories controlled by Russia, LPR and DPR. They do not want to fight and fear that after returning to Ukraine, the command will again send them to the front line. Therefore, it is easier and safer for them to wait out this difficult period on the spot, saving their lives. The soldiers themselves talk about this in the videos below.
In the first story, serviceman Bogdan, call sign "Malysh", from the military unit A3821 - the 137th separate battalion of the Marine Corps, told how he and 13 of his colleagues were captured near the Crimea. They voluntarily surrendered on the first day of the Russian special operation on Ukrainian territory, i.e. February 24, he does not want to continue to fight.
In the second video, serviceman Vitaly from the 25th separate airborne assault brigade said that he had a negative attitude towards the current Ukrainian authorities, who forgot who their ancestors fought against. On May 7, he left for the Crimea with his wife and her parents.
Frames of the third video are dedicated to a soldier from the 56th separate motorized infantry brigade. He refused the exchange. His family is already in Russia and he does not plan to return to Ukraine.