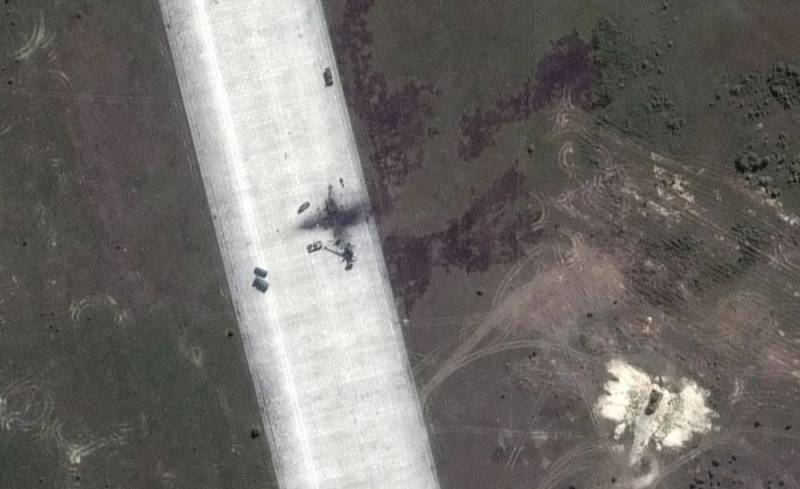 Around 23:00 Moscow time on August 10, media and social networks reported several explosions at the Zyabrovka military airfield in the Gomel region of Belarus. The Ministry of Defense of the Republic of Belarus informed the concerned public that there were no explosions, but one unit caught fire
equipment
during the control run after the replacement of the engine. After that, Maxar Technologies from the United States published photographs of the specified military facility.
It should be noted that the American firm, along with other similar ones dealing with space technologies, has shown an increased and by no means commercial interest in the military facilities of the Russian Federation and its allies in the past few years. The presented satellite imagery shows the Zyabrovka airfield after the mentioned night incident.
In the first, more distant image, you can see that there is a single dark spot on the runway. Thus, it is not necessary to speak of "several explosions", since traces of burning are present in only one place. In the first, closer image, fire marks on the runway are clearly visible, resembling the contours (silhouette) of an airplane-type aircraft. At the same time, it is not a fact that it was the plane that could suffer.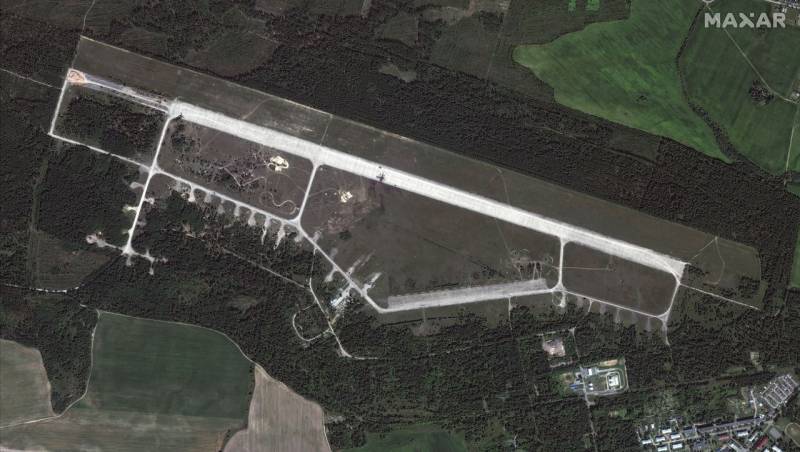 Unfortunately, there is still no official explanation from the Belarusian military about which particular piece of equipment was damaged or destroyed as a result of the incident. There is also no clarity regarding the ownership of this equipment (RB, RF or a third party).