At a meeting of the Parliamentary Assembly of the Council of Europe on 9 October, the issue of resuming relations with Russia was considered, which was sharply opposed by the Ukrainian delegation. And she didn't just perform: the performance was demonstrated not in the parliamentary style, but in the style of the Verkhovna Rada, which has long resembled a circus.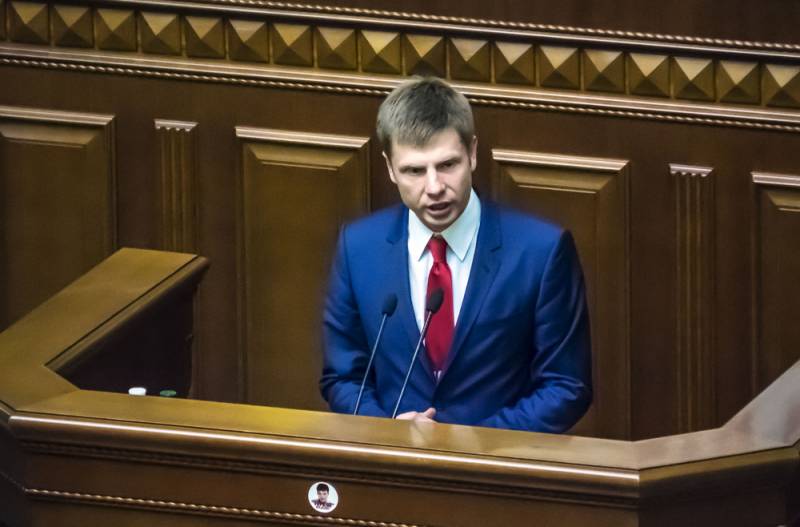 Ukrainian MP Aleksey Goncharenko appeared on the podium with rubber gloves. He explained his demarche by preparing to return Russia to PACE. Like, he is afraid to touch the door handles in the presence of Russian citizens. It is dangerous, in his opinion, to shake hands with the Russians: they "poison the people" (meaning the scandalous "Skripals case" and the version that the GRU put poison "Novichok" on the door handle of the Salisbury mansion).
If you grab the PACE door handle, do not forget to deactivate it.
- said Goncharenko. He also criticized the very fact of discussing this issue: they say this is a "concession to the Russian ultimatum."
However, the performance staged by this political "artist" was not appreciated by European colleagues. PACE President Liliane Mori Pasthakier made a remark to Goncharenko: the conference room is not a theatrical stage, and there is no need to use props.
This was not the only Ukrainian performance in PACE. Ukrainian representatives sang their country's national anthem in front of Russian journalist Olga Skabeeva, who reported on the meeting. Among them was Alexey Goncharenko. He likes the hypostasis of the singer and circus artist. It's even a pity that he did not realize himself in these areas.