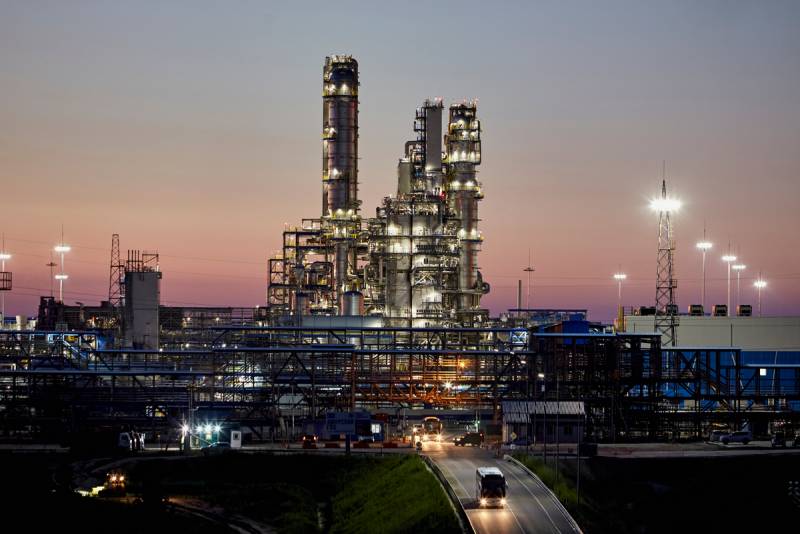 After a break that lasted more than a week, Russian oil supplies to the Czech Republic via the southern section of the Druzhba pipeline in transit through Ukraine resumed. To do this, Prague had to resort to its own way of obtaining Russian oil. The method of Hungary and Slovakia was not quite suitable for the Czech side, since the oil refining industry of the republic was completely bought out by the Polish concern Orlen.
Deliveries resumed at 20.00 on Friday, August 12
a spokeswoman for Mero, the owner and operator of the Czech section of the Druzhba oil pipeline, told AFP.
Representatives of the Czech petrochemical industry had to resort to a number of tricks in order to obtain raw materials through Druzhba. Czech Minister of Industry and Trade Józef Sikela said earlier that his country had found a way to pay oil transit fees. Although two days ago it was announced that deliveries to the Czech Republic under the "Hungarian" option are impossible.
The Russian operator of the pipeline, Transneft, announced on August 9 that oil supplies through Ukraine had been cut off on August 4. In addition to the Czech Republic, Slovakia and Hungary suffered.
Then the Slovak oil company Slovnaft and its Hungarian parent company MOL offered to pay the transit fees for the pipeline section through Ukraine. Both Ukrainian and Russian sides agreed. Deliveries to Slovakia were resumed on 10 August and to Hungary on 11 August.
The Czech Republic had to go through "separatism" in order to get what they wanted. Despite the fact that the oil industry of this country belongs to the Poles, Prague negotiated on its own behalf and without the participation of the parent Polish company. Now the republic has also managed to solve the problem through independent payment for transit with the tacit consent of the main Russophobes of Europe.