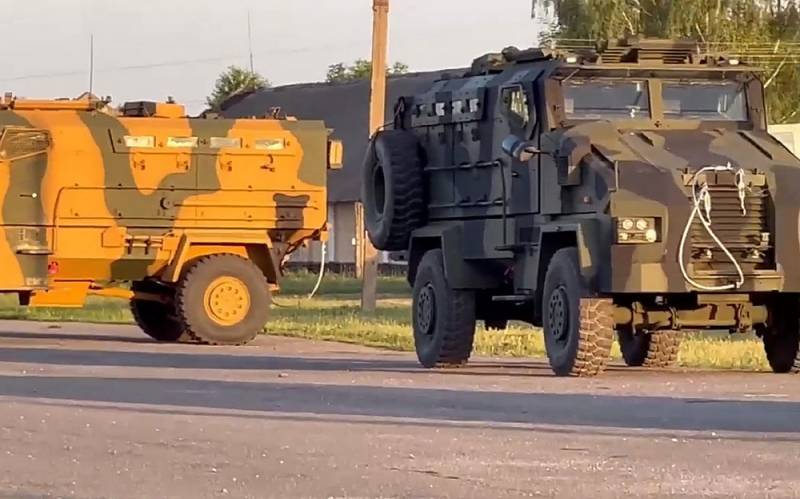 Recep Tayyip Erdogan, who met with Vladimir Putin the day before in Sochi and talked about opening a new chapter in relations between Russia and Turkey, continues to sell weapons to Ukraine. So, Ankara handed over 50 Kirpi armored vehicles to Kiev. This, in particular, was reported by military expert Mikhail Khodarenok on his telegram channel.
However, the fighting qualities of the vehicles leave much to be desired, since the level of protection of armored cars is STANAG 3. This means that military vehicles can withstand the impact of fragments of 155-mm high-explosive fragmentation shells at a distance of 60 meters, but not closer.
Given the total advantage of the Russian Armed Forces in artillery, there is nothing for Kirpi armored personnel carriers to do on the front line
- the expert concluded.
Khodarenok noted that for an intense military conflict, armored personnel carriers and MRAPs with a protection class of at least five, including the STANAG classification level, are needed. This illustrates the experience of using such a military
equipment
, including during a special operation.
The armored cars sent by the Turks are more suitable for police actions and create only the illusion of the security of Ukrainian units. However, Kyiv propagandists continue to praise the virtually useless acquisition.