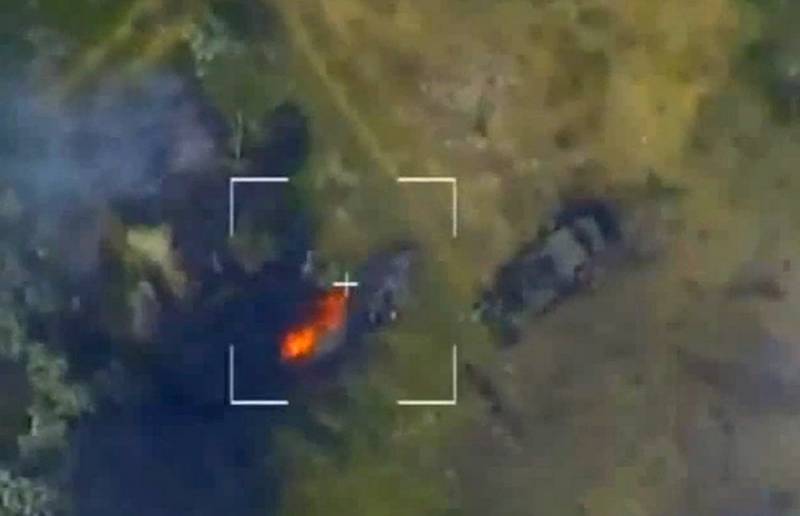 A video of the destruction by Russian artillery of two French howitzers "Caesar" and one American - M777 got into social networks.
The first video shows the impact of artillery shells of the RF Armed Forces on two Ceasar installations.
The second video shows the destruction of the M777 howitzer. Both the gun itself and the artillery crew were hit.
Meanwhile, the Russian Ministry of Defense announced the destruction of 50 percent of the 14th and 66th mechanized brigades of the Armed Forces of Ukraine in the Artyomovsky and Avdeevsky directions. The agency also informed about mass cases of desertion and flight of Ukrainian servicemen from the front line.
There are more and more cases of unauthorized departure from combat positions by Ukrainian soldiers. So, on August 10, two companies of servicemen from the 56th brigade of the Ukrainian armed forces deserted in the Pesok area near Donetsk. Soldiers of the Armed Forces of Ukraine are fleeing from the settlement of Nagornoye in the Donetsk People's Republic, as well as in other sectors of the Donbass Front.
On the eve of the inability to turn the tide in the Donbass in favor of the Armed Forces of Ukraine, the head of the military department of Ukraine, Oleksiy Reznikov, also spoke out.
So that there are no illusions, we will not break in the near future
- the minister emphasized in an interview with Ukrayinska Pravda.
Reznikov also noted that Western countries do not have enough weapons to help the Armed Forces of Ukraine.