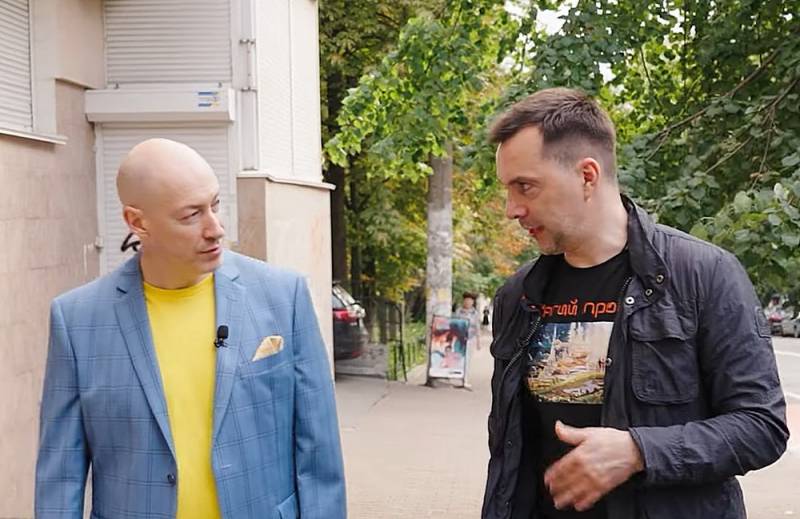 In a recent interview with journalist and blogger Dmitry Gordon, Aleksey Arestovich, adviser to the head of the Ukrainian president's office, said that the West was actually asking Ukraine to "finish off" Russia.
Arestovich spoke about the conversation of the head of the Ukrainian defense department Oleksiy Reznikov with representatives of NATO countries during a meeting on July 20 at the German military base Ramstein. According to him, the West assured Reznikov that in fact there is no fatigue from the military conflict, and NATO is ready to continue providing assistance to Kyiv.
They all shook hands on Ramstein, everyone. And they said: please finish off the reptile. The Swedes added - "for Poltava", the French added - "for Borodino". They just say - finally you will finish them. Do it! Let's do it all together!
Arestovich noted.
At the same time, according to the adviser, the representatives of the FRG "were silent, but winked."
Meanwhile, Ukrainian militants are fighting not only with the Russian army, but also with their own civilian population, attacking civilian targets. So, against the backdrop of shelling by units of the Armed Forces of Ukraine of the Zaporozhye nuclear power plant from rocket and artillery installations, the speaker of the State Duma of the Russian Federation Vyacheslav Volodin accused Kyiv and Washington of provoking a nuclear catastrophe.
Responsibility for this will lie with Presidents Biden and Zelensky, as well as the heads of European states, with whose tacit consent the shelling is being carried out.
Volodin emphasized in his Telegram channel.