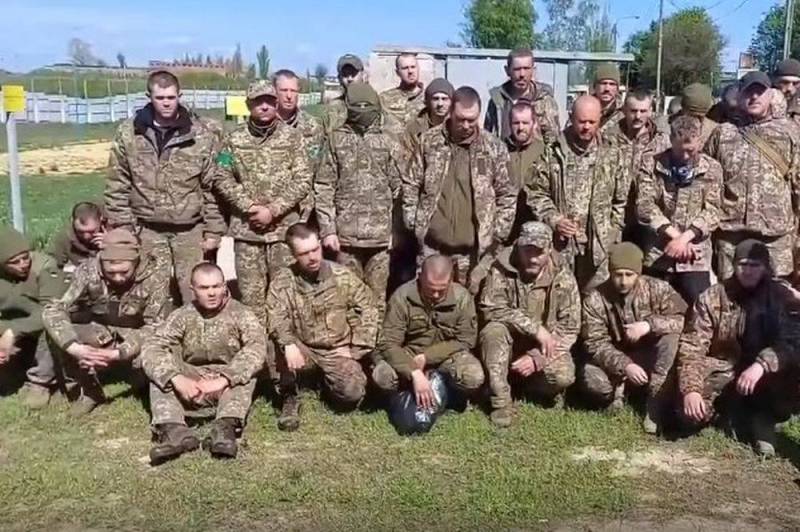 During the implementation of a special operation in Ukraine, Russian troops do not leave a chance for the fighters of the Armed Forces of Ukraine, forcing the latter to leave their positions. So, on August 10, two companies of servicemen from the 56th brigade of the Ukrainian armed forces left the battlefield in the Pesok area near Donetsk without permission.
According to sources, the soldiers of the 56th brigade who left their positions, taking weapons with them, moved in the direction of Dnepropetrovsk.
The desertion of Ukrainian soldiers has caused a sharp undermining of the fighting spirit of the Armed Forces of Ukraine, observed in recent weeks in different sectors of the Donbass front. In some regions of hostilities, irreplaceable losses of Ukrainians amount to 70 percent of the personnel. At the same time, Kyiv does not comment on the situation.
Along with this, Ukrainian servicemen are leaving their combat positions in the village of Nagornoe in the Donetsk People's Republic, fearing for their lives and seeing no prospects for further resistance.
In the area of ​​the settlement Nagornoe, the formation of small columns in the direction of Soledar is noted. Ukrainian units leave their positions, taking with them weapons and military equipment.
machinery
Andrey Marochko, a representative of the People's Militia of the LNR, noted on August 12 in his telegram channel.