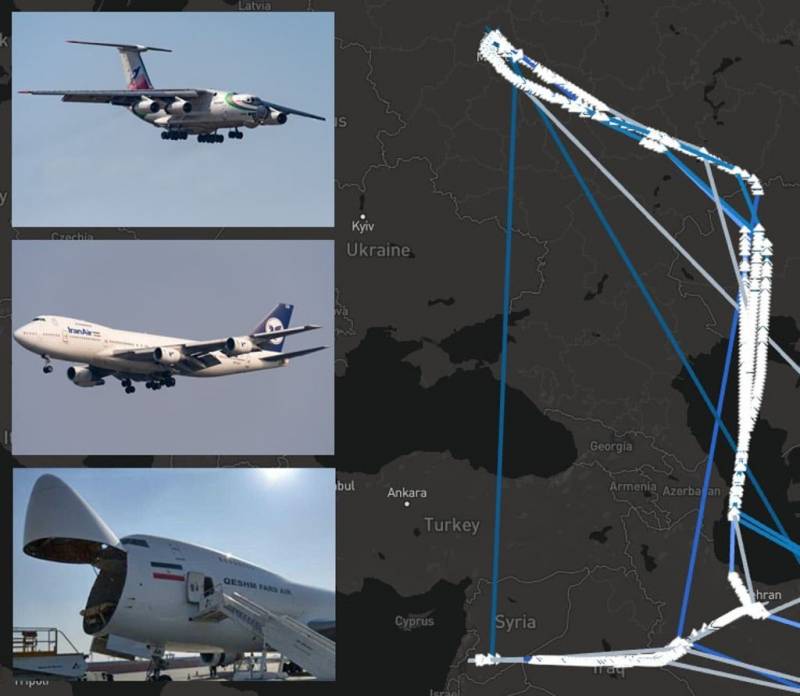 After the start of the special operation to Russia, about four dozen flights of cargo planes were made from Iran, most of which fell on Moscow airports. This is reported by the Israeli blog Gerjon.
The list of the Israeli source includes Iranian airlines Iran Air Cargo, Pouya Air and Qeshm Fars Air. The first such flight is dated March 27, the last one at the moment is July 27.
All Pouya Air flights operated to Vnukovo. Qeshm Fars Air planes mainly flew to Sheremetyevo (one flight was made to Vnukovo and another to Zhukovsky). Iran Air Cargo sent its transport workers to Sheremetyevo.
As Gerjon points out, the intensity of Iranian cargo flights to Russia has increased significantly compared to last year, which clearly indicates the connection of the transported goods with the Ukrainian events. Some experts believe that the Iranians are actively selling their drones and ammunition, while Russia is in dire need of them.
Meanwhile, Moscow and Tehran are also developing cooperation in the space industry. The day before, the Russian Soyuz-2.1b launch vehicle and the Fregat upper stage launched from the Baikonur cosmodrome and launched the Khayyam Earth remote sensing satellite built by Iranian specialists into orbit. Along with this, 16 Russian small spacecraft were delivered into orbit.