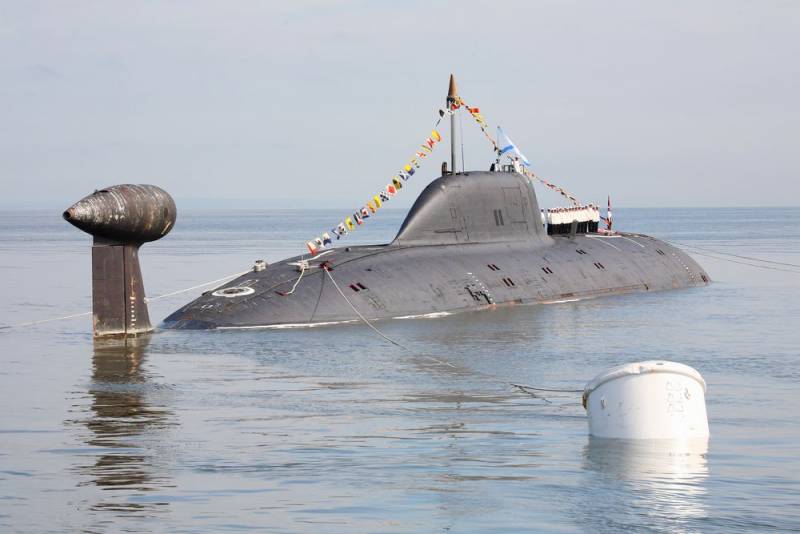 The Royal Air Force (RAF) P-8 Poseidon anti-submarine patrol aircraft, after chasing the Russian multipurpose nuclear submarine of project 971 "Pike-B" (NATO designation - "Akula"), forced it to surface in the waters near Norway. On August 10, the British tabloid Daily Express informed the public about this.
The publication noted that this became known when the UK and other NATO countries are stepping up their defenses against Russia after the fighting in Ukraine began 168 days ago. At the same time, he recalled that in July, a British Royal Navy ship tracked another Russian submarine.
The publication specified that an unnamed photographer allegedly took pictures of the incident. The man is likely a British national, an engineer working on one of the offshore energy sites.
On Sunday evening (August 7 - ed.) we saw the British Poseidon P-8, and on Monday (August 8 - ed.) we saw a group of NATO naval ships and the submarine itself on the surface. We could hear radio communications between ships and aircraft.
- the witness explained in an interview with another British tabloid newspaper Daily Mail.
The person who took the photos added that, in his opinion, it was the group of NATO ships involved in tracking the submarine that forced the Russian nuclear submarine to surface, initially finding it underwater. However, this has been disputed by a military expert who believes it is unlikely. The confrontation between the Russian submarine and the tracking group ended when the submarine left for the North Sea.
The activity of Russian submarines increased after the start of the NWO on Ukrainian territory, especially in the North Sea, when Sweden and Finland joined the Alliance. In addition, Russian state television repeatedly aired thinly veiled nuclear threats against the UK and the US, one of which involved the use of a nuclear torpedo capable of triggering a tsunami wave 500 meters high, the British press concluded.