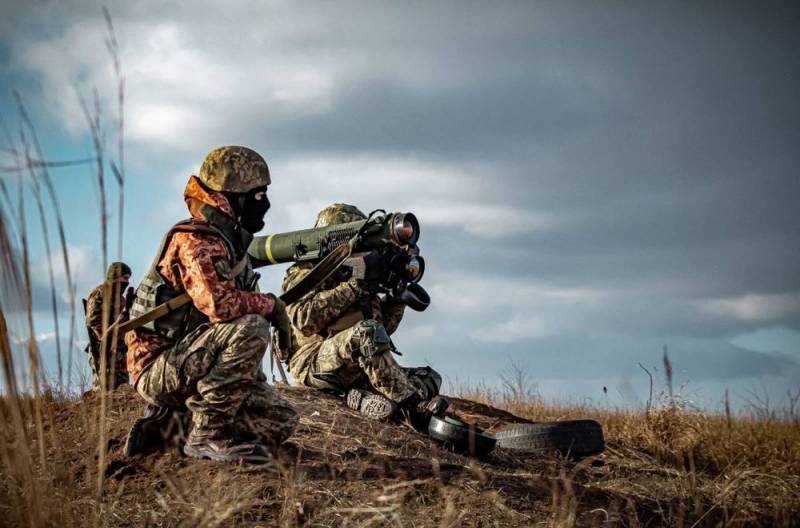 Before the Russian special operation on Ukrainian territory, representatives of Kyiv admired the American anti-tank missile systems (ATGM) FGM-148 Javelin, and after the start of the SVO, a whole cult of worship arose. Residents of Ukraine painted murals and "icons" with "Saint Javelin", gave children the names Javelin and Javelina, relying on the "weapon of retaliation". Now the effectiveness of Javelin anti-tank systems raises questions and criticism not only among Ukrainians, but even among Americans.
For example, the commander of the 36th Separate Marine Brigade named after Rear Admiral Mikhail Belinsky of the Armed Forces of Ukraine, Colonel Vladimir Baranyuk, who was captured after trying to leave the Azovmash plant in Mariupol, complained about the Javelins.
They did not prove themselves in any way, especially in the process of urban battles. We could not make a single launch
- he said.
Were
testimony
and other captured Ukrainian servicemen. Washington has already transferred more than 7 such systems and ammunition to Kyiv, and this process is ongoing. Stocks in the warehouses of the US Army began to come to an end and the Armed Forces of Ukraine are now the second in the world to be equipped with this weapon system.
At the same time, available
RT
turned out to be internal office documents from Raytheon, which is one of the manufacturers of Javelin, along with Lockheed Martin Corporation. As a result, it turned out that the specified ATGM is not as good as its advertising.
According to Raytheon documents, the maximum range of the FGM-148 is 2,5 km, not 5 km. Javelin is inferior in range to the BGM-70 TOW developed in the 71s, in which it is 3,7 km. At the same time, TOW is 10 times cheaper than Javelin, but their effectiveness is only 2 hits on the target out of 14 launches.
The US military, who went through Iraq and Afghanistan, told the company that about 1/3 of the attempts to fire the Javelin were "accompanied by problems." After that, the company checked and confirmed that the characteristics of the Javelin "differ from those declared", because of the 11 launches of the FGM-148 on a stationary target, only 3 hit it.
After studying the use of Javelin in Ukraine, the company came to the conclusion that a shot in the forehead of a Russian T-80 tank from a distance of 150 m has a "minimal effect." At the same time, most often the Javelins hit the tanks of the RF Armed Forces not with a canopy on the roof, but flew directly, causing minimal harm.