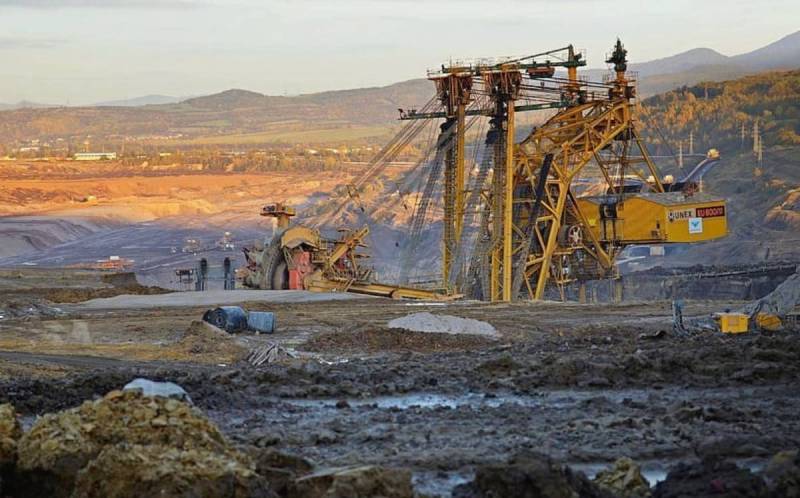 After the start of the Russian special operation on Ukrainian territory, a significant part of the South-East of Ukraine with colossal mineral reserves in the bowels turned out to be under the control of Russia. This was reported on August 10 by the American newspaper The Washington Post, referring to a study by analysts from the Canadian company SecDev.
Experts have calculated that 63% of coal deposits, 11% of oil deposits, 20% of gas deposits, 42% of metal deposits and 33% of deposits of rare earth and other important minerals, including lithium, were in the hands of Moscow. The total volume of natural resources is equivalent to at least 12,4 trillion dollars.
The war in Ukraine is a battle for the mineral and energy wealth of this country. <...> The Kremlin is stealing from this country the building blocks of its
economics
- its natural resources
- says the publication of the Western press.
Russia also gained access to deposits of limestone, titanium ore, uranium, gold, zirconium ore and strontium. In the future, after the accession of these territories to the Russian Federation, Kyiv may forever lose access to them, and this is almost 2/3 of natural resources.
Attention was drawn to the fact that some of these deposits are difficult to access or require exploration to assess their recovery efficiency. Russia gained access to some of them after the annexation of Crimea and the formation of the LPR and DPR in the Donbass. In general, for Western Europe, the acquisition by Russia of all these lands in Ukraine will be tantamount to a tactical failure and will entail direct negative consequences for the energy security of Europeans.