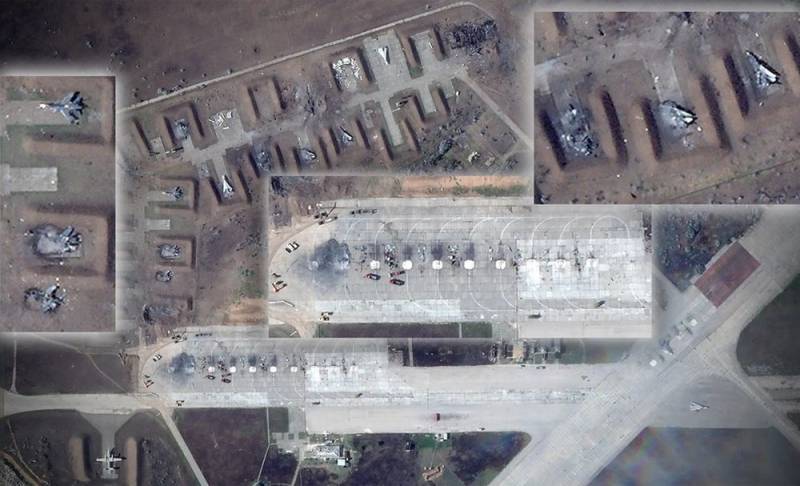 August 9 at the airfield "Saki" near the village of Novofedorovka in the Crimea on a special site for storing ammunition
occurred
ASP detonation. Now, photographs from space of the Crimean military facility, made by the private American company Planet Labs, Inc, which has 250 satellites, have appeared on the Web.
Satellite imagery published in the United States of the destroyed aircraft also shows, for comparison, what the Saki airfield looked like before the incident.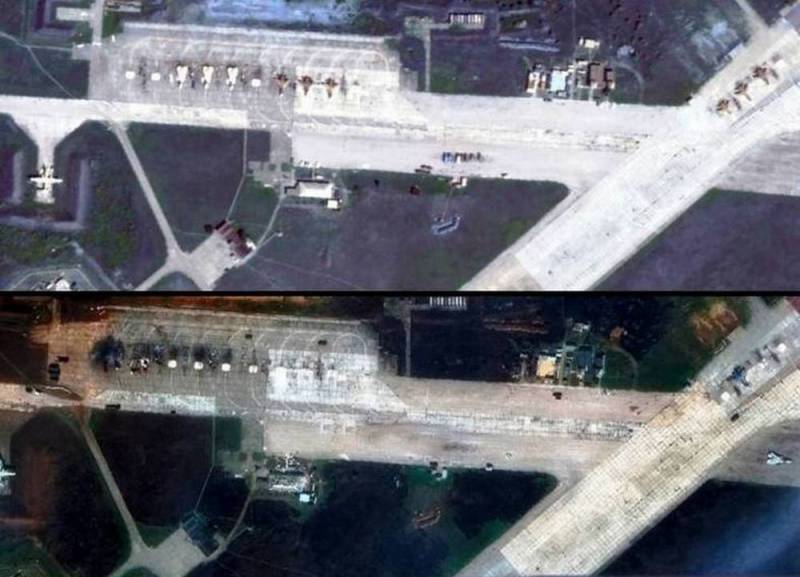 According to the Russian Ministry of Defense, there were no fatalities as a result of the incident, all aircraft also remained intact. At the same time, the history of the appearance of large funnels between aircraft stands is not entirely clear. After all, they are clearly not of meteorite origin, but it is difficult to say whether they are "arrivals". Perhaps they appeared due to the spread of detonating ammunition.
At the specified military facility, the following were deployed: the Nitka training complex for training the flight crew of carrier-based aviation and the 43rd Separate Naval Attack Aviation Regiment. On one of the parking lots, the skeletons of four Su-24M bombers and four Su-30SM fighters are visible. In another parking lot, the skeletons of three more Su-24M bombers are visible. The runway looks intact, as do the planes standing in other parts of the airfields, probably, part of the aircraft was towed away after the fire started.