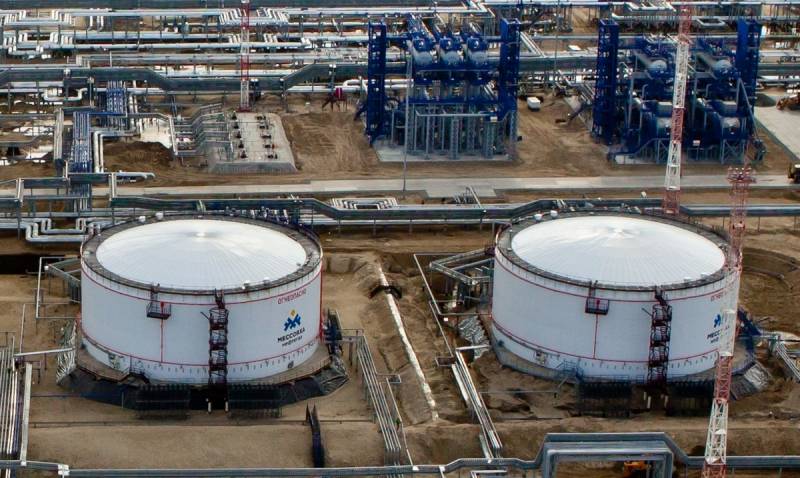 Despite sky-high LNG prices, the world's largest LNG traders have suffered losses of hundreds of millions of US dollars in recent months. At least according to the traders themselves. Production disruptions have reduced the supply of goods in bulk deals, forcing traders to buy more expensive spot LNG to fulfill orders to buyers. OilPrice writes about this.
Leading global LNG suppliers, some of which are also major international energy companies, reportedly underperformed their gas trading divisions in the second quarter compared to an "exceptionally strong" first quarter. So it is written in the report of such large giants as Shell, BP and TotalEnergies.
As OilPrice experts write, referring to Reuters, the large companies themselves "estimated" that the Freeport terminal stop alone cost them more than $500 million. However, no data or investigations with figures were provided. Shell and BP also declined to comment extensively on the situation, but supported the unsubstantiated report.
Many energy giants refer to the stoppage of production of raw materials for technical reasons at the Freeport terminal. However, many of them do not hesitate to write about increasing profits. For example, Shell, for its part, says that its record adjusted earnings for just the second quarter "compared to the first quarter of 2022" was made possible by higher realized prices and refining margins. Still, companies report poor performance. This is done in order to be able to talk about a further increase in the already high selling price of finished products.
In addition, according to OilPrice, major suppliers have not provided a detailed wealth report and, as it were, are forced to believe the provided indicators at their word. Even the purchase of LNG on the European spot market for resale to customers instead of lost shipments does not change the picture - a trader is always profitable. In such a situation, it is obvious that the major players in the world market are literally pretending to be unprofitable, getting in such a simple way to justify the further rise in the cost of the entire chain (ship charter, insurance) of services for the sale of LNG to customers.