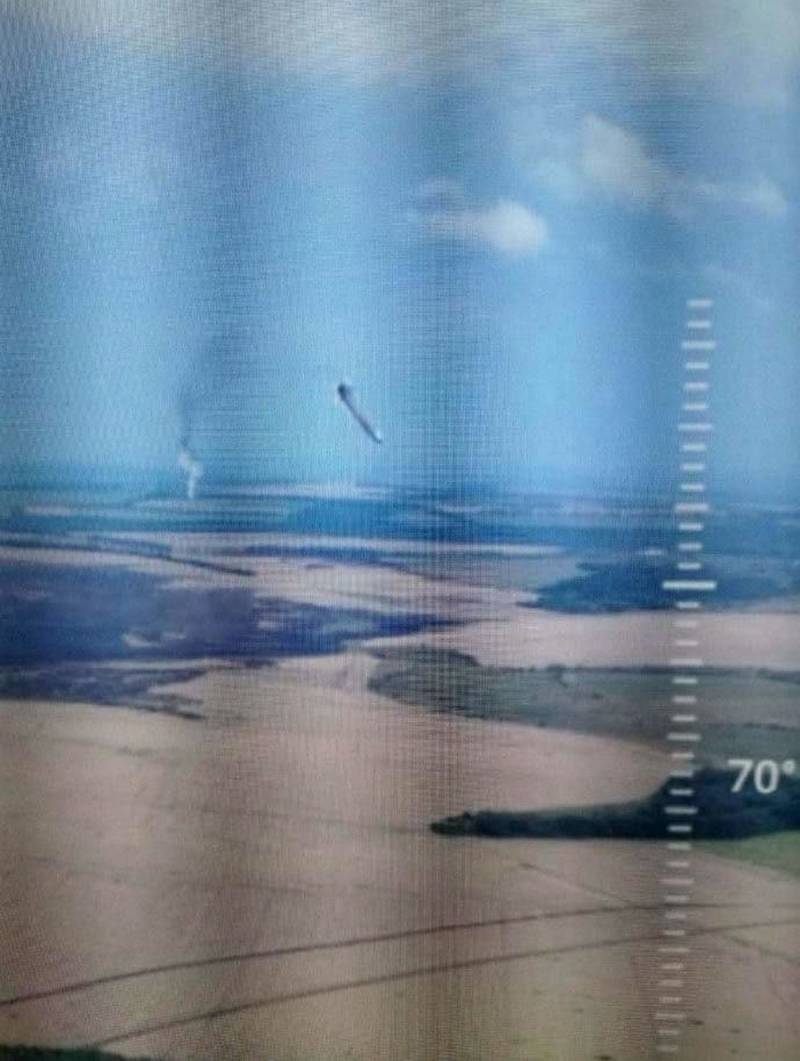 A photo taken by a Ukrainian R18 unmanned aerial vehicle a moment before it was destroyed by the Russian anti-aircraft missile system "Tor" got into social networks.
The UAV UAV was launched for reconnaissance purposes, but it did not manage to transmit any important information, since it was hit by Thor in time. At the same time, the R18 can also be used as a strike aircraft.
Meanwhile, the Russian Ministry of Defense reported on August 10 that the RF Armed Forces had destroyed 9 Ukrainian drones in the Kharkiv region, near Donetsk, and in a number of settlements in the DPR. Also, Russian troops shot down three aircraft of the Ukrainian Air Force: Su-25 near Novokhristoforovka, MiG-29 over Troitsko-Safonovo and Su-27 near the village of Novoselye.
Along with this, sources note a decrease in the number of foreign mercenaries fighting on the side of the Armed Forces of Ukraine. Western "soldiers of fortune" are aware of the high probability of dying on the battlefield, lose motivation and leave their positions.