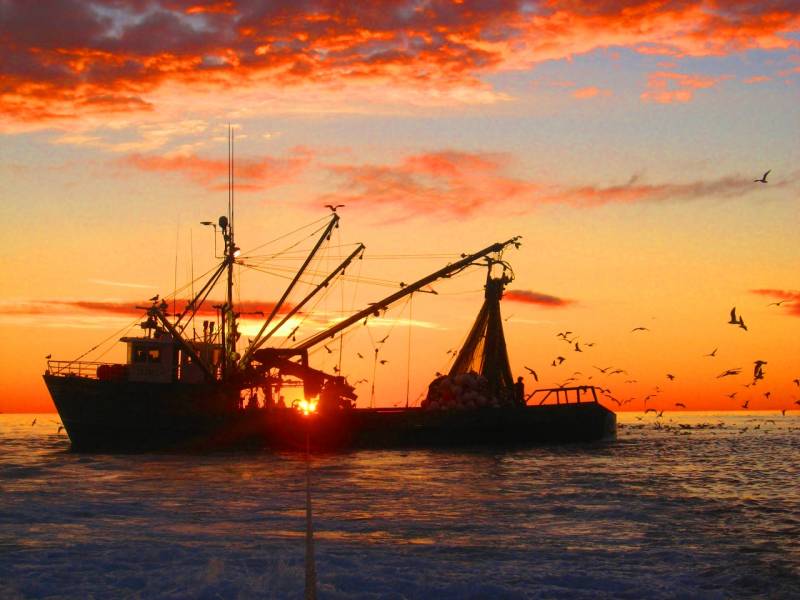 Efforts continue to be made to restrict Russian marine fishing or the sale of seafood on foreign markets. The website tells about another such attempt
high north news
(Norway).
Previously, in agreement with the European Union*, Norway imposed a ban on Russian merchant ships entering ports as part of the sanctions. This decision came into effect in April.
However, the Norwegian authorities preferred to leave the ports open to Russian fishing vessels. And so, in another letter to the Norwegian government and parliament, the government of Ukraine stated that it demanded that Norway reconsider its decision to grant Russian trawlers an exemption from the ban on the use of ports.
This is reported by the source of the site.
Borsen.no
who accessed a document sent in early June.
This allows Russian ships to unload fish in Norwegian ports, carry out crew changes and much more. This Sanctions Exception Creates a Loophole in European Restrictions

- says a letter from Kyiv.
In addition, it is indicated that this indulgence "gives the Russian fishing industry a source of income, which, among other things, will help finance the Russian defense industry."
The Norwegian government, headed by the Minister of Fisheries and Maritime
policy
Bjornar Skjeran, in turn, made it clear that it is important for Norway to protect fisheries cooperation in the vast expanses of the Barents Sea region.
Ukraine is familiar with the position of Norway, including that the release of fishing vessels from the ban on ports is not related to the economic department, but to the management of fisheries

says Secretary of State Vidar Ulriksen, an official with the Ministry of Trade, Industry and Fisheries.
In an interview with High North News, Senior Fellow Andreas Oesthagen said earlier that in the debate on port closures, issues related to cooperation in the field of fisheries were not on the agenda at all.
If the Norwegian authorities deny Russian vessels access to Norwegian ports, this will not mean that cooperation with Russia in the field of fisheries will immediately cease. The fact is that such a decision can lead to a number of consequences that, over time, can endanger fish stocks.

Esthagen commented.
Earlier, High North News wrote that Norwegian fishermen are showing dissatisfaction with Russian naval exercises in northern waters.
* Although Norway is a member of NATO, it is not a member of the European Union.