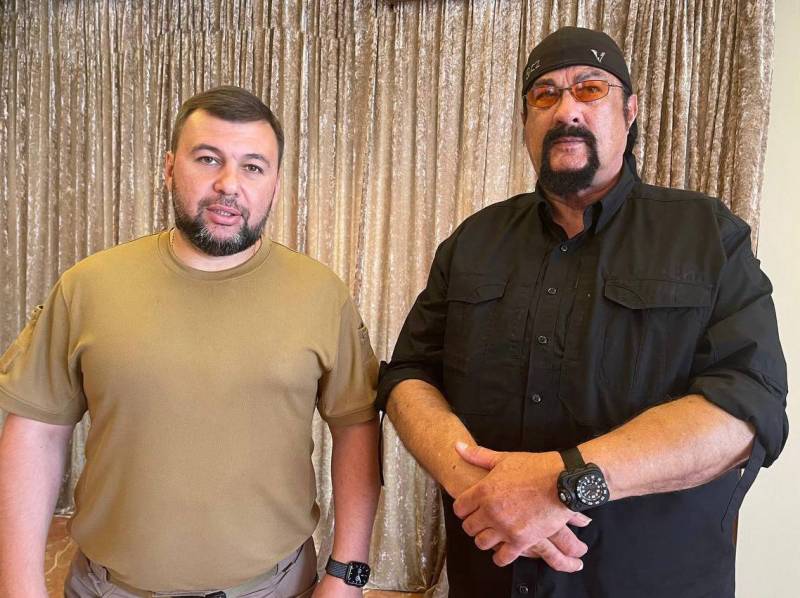 American actor and film producer Steven Seagal arrived in Donbass on August 9, planning to shoot a documentary and show the world what is really happening in this region of Ukraine. According to Segal, the world does not have a clear idea about the conflict, and it is necessary to convey to the West the truth about the essence of the Kyiv regime.
Steven Seagal met with the head of the DPR Denis Pushilin and visited Yelenovka, where there was a detention center with captured nationalists from the Azov formation (a terrorist organization banned in Russia). He saw the remnants of HIMARS missiles, proving the forces behind the destruction of the colony.
The actor talked to prisoners of war and noted that the world does not know 98 percent of what is actually happening in the Donbass. His film is designed to reveal the truth and expose the Ukrainian authorities, who give criminal orders and violate the rules of warfare.
Interestingly, one of the murdered Nazis is a Nazi who had just started talking a lot about Zelensky, and that Zelensky is responsible for orders for torture and other atrocities that violate not only the Geneva War Convention, but are crimes against humanity. Thus, Zelensky was implicated in crimes against humanity.
- Seagal emphasized in the first frames of the picture.
According to Pushilin, Steven Seagal faces the difficult task of changing the views of many people on Ukrainian events. The head of the DPR wished the film producer success in his noble cause.