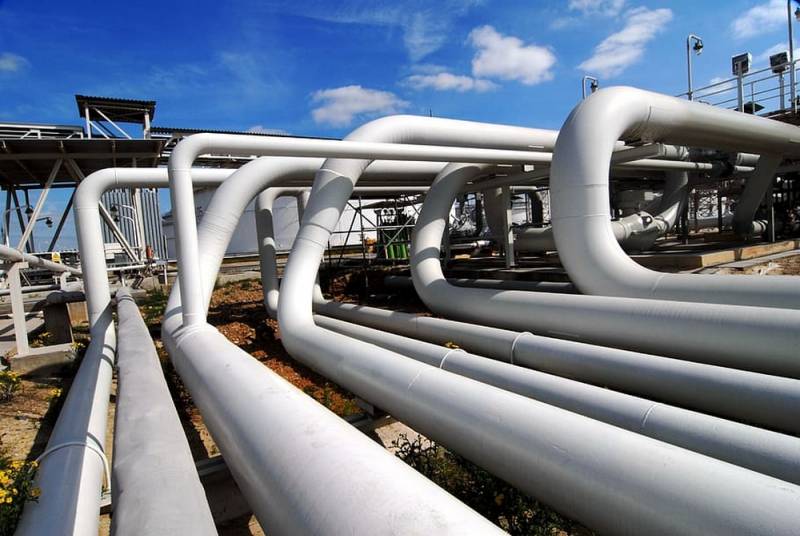 The Ukrainian company "Ukrtransnafta" has stopped the transit of oil from the Russian Federation through the southern branch of the "Druzhba" pipeline, passing through the "square" territory. The reason for the cessation of the pumping of Russian oil was problems with payment by Transneft for transit services under the sanctions.
Directly the transit of raw materials stopped on August 4, but the message about this from the Russian side was received only on August 9, Tuesday. This was stated by representatives of the Transneft enterprise. When the Russian side made a payment on July 22, 2022 for the transit of Russian oil through the territory of Ukraine in August of this year, the funds were returned back to the account of Transneft. A little later, the transit was also stopped. At the same time, deliveries through the northern branch of the pipeline continue as usual.
The situation is complicated by the fact that European regulators have not yet formed a unified position on the algorithm of actions for banks in various jurisdictions, and have not developed a procedure for issuing these permits
- representatives of Transneft emphasized.
The southern branch of Druzhba supplies oil from Russia to such countries as Hungary, Slovakia and the Czech Republic. Transit services through the territory of Ukraine are provided in accordance with the agreement between PJSC "Transneft" and JSC "Ukrtransnafta" on the basis of prepayment. Thus, formally using the pretext of the sanctions regime, the actual oil embargo on Russian oil was introduced by Ukraine, and not by the European Union, which has so far provided for deferred restrictions on sea transportation of raw materials from the Russian Federation, and bypassed pipeline supplies or postponed the issue for the future.
But Kyiv decided to "speed up" the process and deprived friendly Europe of a valuable product. Kyiv officials were prompted to take such an unprecedented measure by the fact that, despite the sanctions, Russia increased its oil sales abroad. Moreover, raw materials from the Russian Federation are happy to buy (increasing import volumes) precisely the countries of Europe. The double game of friends and partners of Ukraine from the EU probably pushed Kyiv to take a risky step, since the Kyiv elites can no longer wait until the Europeans themselves refuse cheap and high-quality oil from Russia. However, it is very likely that this will never happen on a voluntary basis.
Ukraine's motives will become fully apparent if Kyiv does not accept the offer of the Hungarian energy company Mol to pay for Russian transit through Ukraine in exchange for Russia. Thus, the Hungarian side is trying to protect itself from disruptions in the supply of a strategic product. And if the matter is only in banking sanctions, as Ukrainian functionaries claim, then the proposal will be accepted. Otherwise, the motives for terminating the transit will be confirmed as purely
political
.