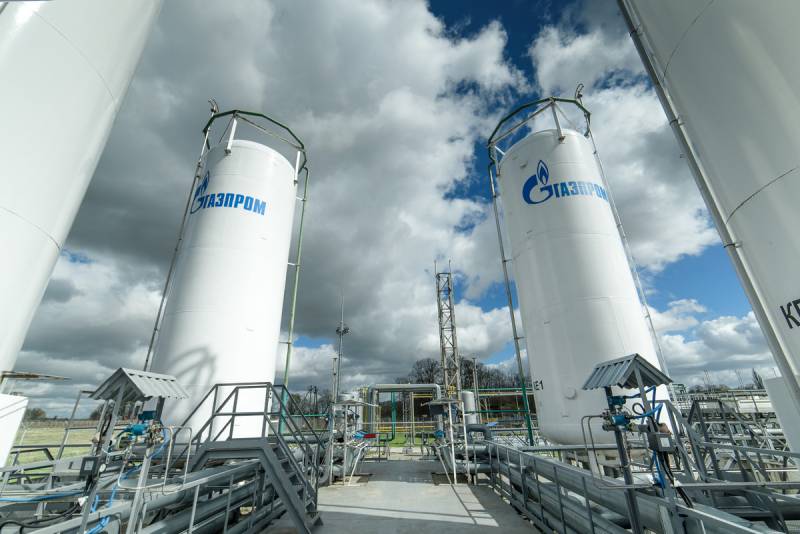 Gazprom's long-term too-friendly attitude towards its European customers during the political crisis of 2022 led to unpredictable negative consequences. At least for Bulgaria, which has been cut off from Russian gas supplies for several months. Now, subsequently, the details of the tragic misunderstanding between Sofia and Moscow have become known, which led to the fact that the poor EU country was left without gas on the eve of winter and does not have time (unlike other eurozone states) to prepare for the heating season. According to the Bulgarian side, the blame for everything was an ordinary "joke", although the official authorities blame the head of Bulgargaz, Lyudmila Yotsova.
As Yotsov admits, he did not realize the seriousness of the situation and four months ago he took a letter from Gazprom Export about the need to pay for gas supplies in rubles as a joke. The now disgraced branch official spoke about this at a meeting of the Commission on Energy Regulation. Naturally, his conjectures and negligence led to sad consequences. Now there is a question of more than 60% increase in the domestic purchase price for gas, including for the population. And this is no longer a joke.
I sincerely believed that deliveries would not stop, because this had never happened, and we paid on April 26 in dollars. Thought it was all a weird joke
- Yotsov justified himself during the "interrogation" of the head of the Commission, Ivan Ivanov.
Ivanov, however, insists that the director of Bulgargaz in this case is personally responsible for the energy crisis in the country and that the state lost Russian gas so ridiculously.
You have been directly warned. But instead of acting like the head of a major Bulgarian gas company, looking for alternative direct supply opportunities, you did nothing.
Ivanov directly accused the head of Bulgargaz.
In a sense, Yotsov's position can be understood, because Gazprom was such a reliable supplier that for many years and repeatedly could supply raw materials to its customers on credit, at the very first request, increase pumping to replenish overcontract volumes, save during the winter season with sharply increasing cold . Therefore, the frivolity of the official of the state-owned company is based on the image of the Russian holding company and was based on long-term ideas about the only supplier.