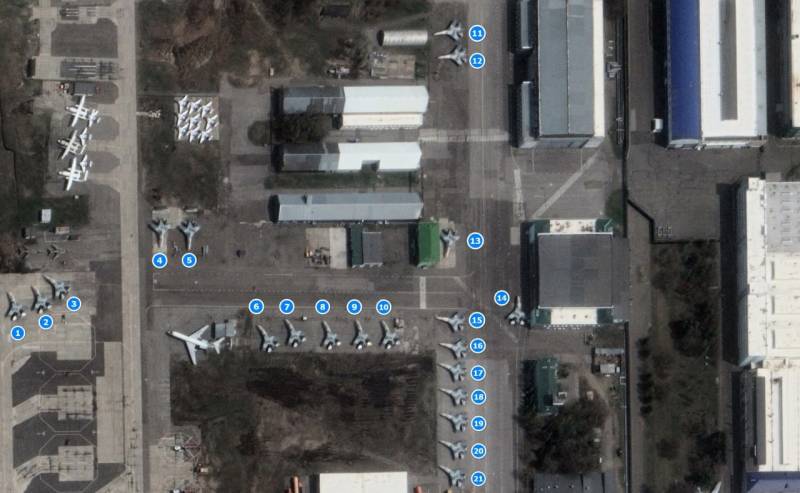 More than 20 Russian multi-role Su-35 fighters are waiting for the transfer of the Iranian Air Force. A satellite image of the territory of the Komsomolsk-on-Amur Aviation Plant them. Yu.A. Gagarin (KnAAZ), which shows 21 aircraft of this model.
It should be noted that all of them were produced under a contract for the Egyptian Air Force, but Cairo was forced to abandon them under pressure from the West. After the demarche of the Egyptians, the Iranians showed interest in acquiring the Su-35, since it is the only fighter on the world arms market that can withstand the American F-35 Lightning II and the Israeli F-35I Adir in the sky. Tehran is developing its nuclear program and military-industrial complex, and is determined not to allow the destruction of its facilities.
According to American, Arab, British and Israeli intelligence, information and analytical resources, Iranian pilots and
equipment
are already in Russia, where they are undergoing appropriate training in the operation of the Su-35. It was reported that Moscow would allegedly transfer the mentioned aircraft to Tehran as early as 2022, but earlier
was called
number of 18 units. Therefore, it is possible that the total number of high-class fighters sold may still grow.