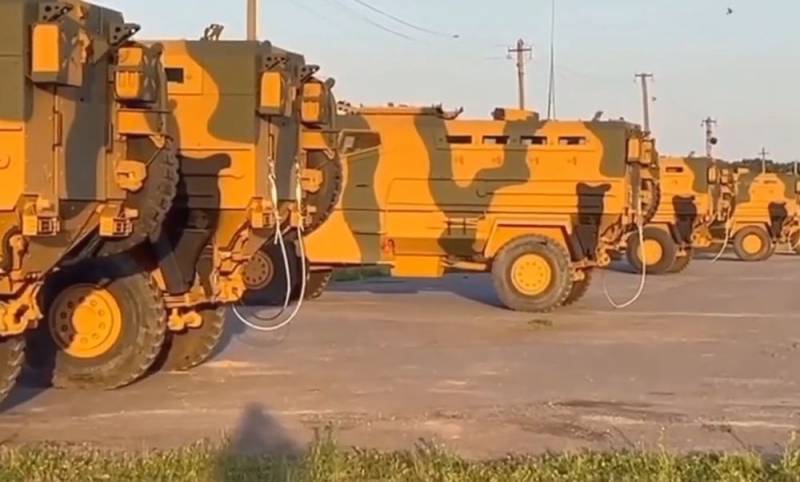 Ankara delivered five dozen Kirpi armored vehicles with a 4x4 wheel arrangement to Kyiv. This is reported by Ukrainian information resources, referring to the deputy from the ruling party "Servant of the People" Yuri Misyagin and specifying that the delivered
technique
already sent to the units of the Armed Forces of Ukraine.
The operational group of Ukrainian troops "Kakhovka" confirmed that Kirpi "went to the front." At the same time, the received 50 Kirpi units are only a part of the ordered 200 such armored vehicles. The remaining 150 MRAPs (armored vehicles with enhanced mine protection) Turkey promises to transfer to Ukraine in the near future.
It should be added that Kirpi was developed and manufactured by the Turkish automotive company BMC Sanayi ve Ticaret A.Ş. Such armored vehicles are in service with the Turkish army. The MRAP has five small arms embrasures and four bulletproof windows on each side of the compartment. It can be armed with a 7,62-mm or 12,7-mm machine gun (shielded machine gunner's seat on the roof), or a remote-controlled module.
MRAP has STANAG 4569 armor protection, empty weight is 16 tons, and full weight is 19,7 tons. It can carry 13 military personnel, including a crew of 3 people. The maximum speed is 105 km / h, the cruising range is 800 km.