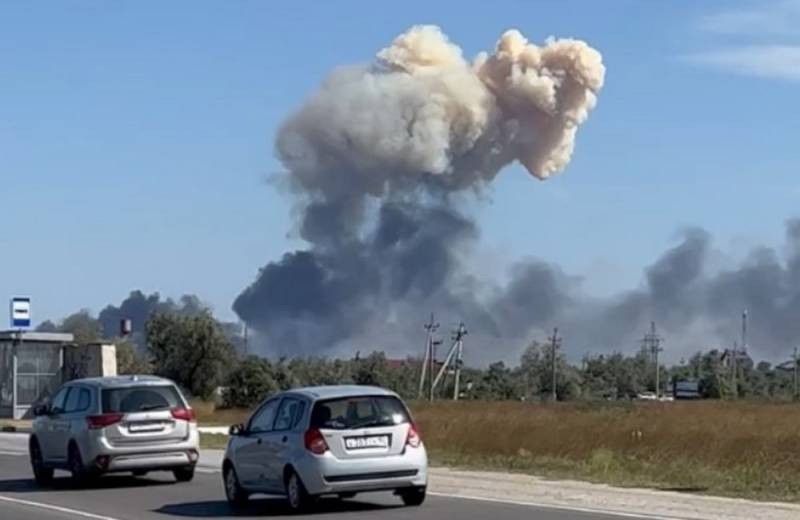 At approximately 15:20 Moscow time, on the territory of the military airfield "Saki" near the village of Novofedorovka in the Crimea, at a special ammunition storage site, several aircraft weapons located there were detonated. On August 9, the Russian Defense Ministry informed the public about this.
The ministry's communiqué clarifies that there were no casualties as a result of the incident and the aviation equipment was also not damaged. Currently, measures are being taken to extinguish the fire and clarify all the circumstances of the incident. According to a report from the scene, no fire impact on the bunded area with ammunition was recorded.
It should be noted that a large number of videos from eyewitnesses have already appeared on the Web, since the airfield is located near the resort area. The footage recorded that explosions on the territory of a military facility occur simultaneously in two places that are at a considerable distance from each other.
At the same time, from the airfield to the nearest place from which the Armed Forces of Ukraine could theoretically launch missiles at this object is 230 km. However, Kyiv currently does not have missiles of this range. Of course, if the Ukrainian anti-ship missiles "Neptune" (range up to 280 km) did not get the opportunity to strike on the ground or if the Americans did not secretly transfer to Kyiv a batch of tactical missiles MGM-140 ATACMS (range up to 300 km).