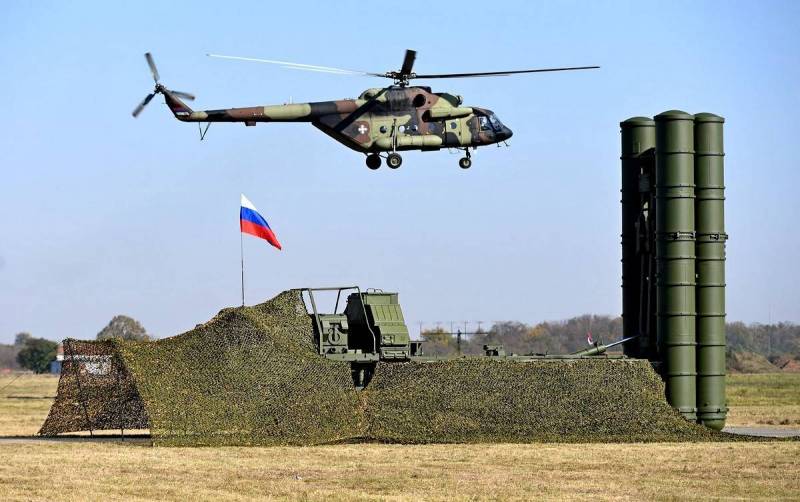 The appearance of a Russian military base in Serbia is the sovereign affair of Belgrade and is within the sphere of Moscow's interests. He announced this in the process of talking to reporters.
SM News
Ambassador of the Russian Federation to the RS Alexander Botsan-Kharchenko, answering a question about the possible appearance of such an object in the very center of Europe.
The head of the Russian diplomatic mission noted that the military
technical
cooperation between Russia and Serbia is developing and will deepen. Belgrade feels much more confident militarily on the Balkan Peninsula, and this is beginning to be reckoned with in the region.
As for the joint humanitarian center, it exists and operates for crisis response in the event of a humanitarian catastrophe
- added the diplomat.
Botan-Kharchenko stressed that Serbia is a friendly state to Russia, which opposes the anti-Russian restrictions of the West. In turn, Moscow supports Belgrade economically, for example, by ensuring the energy security of the Balkan country with stable supplies of natural gas at a favorable price.
We remind you that on July 31, protests of the Serbian population began in the northern regions of Kosovo, which was outraged by the plans of the Albanians to stop the validity of Serbia's documents in the partially recognized state from August 1. Serious tensions have forced the Kosovo government to postpone the replacement of Serbian passports and license plates until 1 September. Note that Serbia does not have direct access to the sea, and air communication with Russia is complicated by Western sanctions.