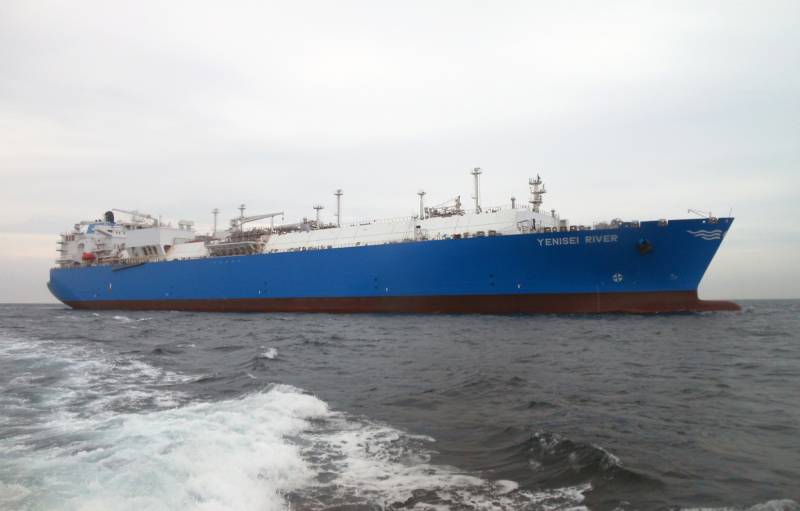 For Europe, Gazprom has always been an important supplier - Russian raw materials acted either as the only compensator for the missing volumes of LNG, or even as the main source of energy resources. In any case, the role of Russian gas can hardly be underestimated, although the Baltics tried to do this, subsequently resulting in a local crisis. The practice of holding a Russophobic
policy
to its own detriment led Latvia to the fact that after the cessation of direct purchases of Russian raw materials, its Inčukalns gas storage is only 53% full, although by the beginning of August, according to the requirements of EU regulations, it should be filled at least 57%.
In other words, the Baltic Republic is listed among Europe's "gas debtors" and Gazprom will again save it, as the rich EU countries saturate their market and reserves, robbing and taking gas not only from the poor countries of Asia, but also from their less influential neighbors across the eurozone. Simply put, none of the EU states, which are doing better with preparations for winter, are going to share gas, only Russia can take free volumes. That is why Riga decided to resume direct purchases of fuel from Russia, and not by reverse, through intermediaries or without waiting for "random" purchases of excess LNG.
Latvia's resumption of imports of raw materials from Gazprom is confirmed by the ENTSOG platform. The volume of deliveries is up to 4 million cubic meters per day (data from the Latvian GTS operator Conexus). The authorities of the Baltic republic prudently did not impose a ban, like Lithuania and Estonia, therefore, having undergone some inconvenience of "shame", they will soon catch up with the schedule prescribed by Brussels.
But Riga is in a hopeless situation, so the negative image moments have been dismissed as "irrelevant" in the face of the coming winter. The thing is that the stocks in storage in Latvia are shared with Finland, which is also disconnected from supplies from the Russian Federation. The LNG terminal in Klaipeda is also used by Poland, which is why Gazprom has become almost the only monopoly supplier that makes it possible to replenish UGS facilities without hurting the sensitive energy interests of its EU neighbors.
Latvia may not be the last to come "with a bow" to the Russian energy giant. Bulgaria, which has long been cut off from supplies for violating payment terms, also failed to comply with the EU plan and is now frantically looking for sources to remedy the situation, although it is known in advance that it is very difficult to find an alternative to gas from the Russian Federation.