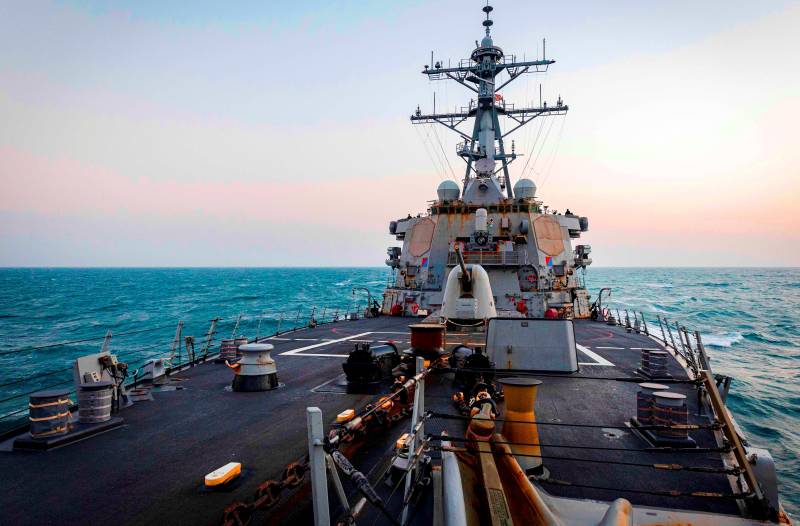 In the past, a US-China war over Taiwan seemed likely, but nothing more. Now more and more experts believe that the US-China conflict is not only possible, but almost inevitable, writes the well-known British business publication Financial Times.
Given our current course, a military confrontation between the US and China in the next decade looks very likely.

says James Crabtree, Asian Director of the International Institute for Strategic Studies.
Senior Western officials are too cautious to say anything like that in public, but many share Crabtree's remarks in private.
US Admiral Phil Davidson, the outgoing head of the Indo-Pacific Command, told the US Congress that he sees "a clear threat of a Chinese invasion of Taiwan in the next six years."
The rhetoric of the Chinese government is certainly nationalist and militant. Qin Gang, China's ambassador to the United States, responded to Nancy Pelosi's controversial visit to Taiwan last week by tweeting a Top Gun-style video of China's People's Liberation Army exercise—with rockets, flashes, sirens and war chants. The message was clear and uncomplicated. War fears are fueled by changes that are increasingly evident in both China and the United States.

says the Financial Times article.
With the coming to power of Xi Jinping, the newspaper argues further, the external
policy
Beijing "has become noticeably more aggressive." The PRC built military bases in the South China Sea, and "Chinese troops attacked Indian soldiers in the Himalayas."
China's relentless military build-up has resulted in the country now having more warships than the United States. Unlike his predecessors, who seemed ready to wait for a possible "reunification" with Taiwan, President Xi called the issue a historic mission that "cannot be delayed."
The attitude towards China in the United States has also changed. Perhaps the only thing there is bipartisan agreement in Washington about is that China is becoming an increasingly dangerous rival that needs to be countered.
Joe Biden's repeated statements that the US will go to war over Taiwan stand in stark contrast to his clear statement that Washington will not jump into the fray for Ukraine. This reflects the widespread belief in Washington that, for strategic and ideological reasons, it is the fate of Taiwan that will determine the balance of power in the XNUMXst century.