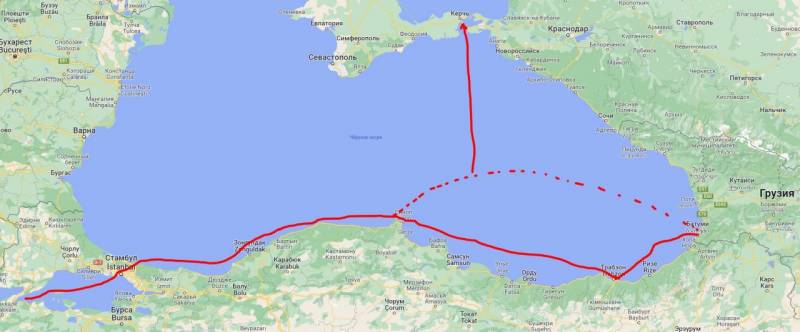 The Ukrainian armed forces are likely preparing a strike on the Crimean bridge. According to the telegram channel of journalist and analyst Boris Rozhin, who relies on sources in Ochakovo and Chernomorsk, this idea is still at the draft stage (probably authored by the British).
Rozhin believes that Ukraine can use a merchant ship for this purpose, operating voyages as part of a deal to sell grain. The ship's command will be used "in the dark".
According to the expert, the ship will leave the port of Odessa and head through the Bosphorus to Limassol or another destination, where a container or missile launcher will be loaded on board. Then the ship will return to the waters of the Black Sea and head towards Trabzon or Batumi. Then the ship, not being checked under the grain deal, will go towards the Crimean bridge at night, waiting for the moment of adverse weather conditions.
Acting on a signal from NATO military aircraft, the Ukrainians will launch a missile at the target. After that, the calculation will be removed from the place of strike and leave on a motor boat, the ship will return to the port. The rocket launcher will be delivered to one of the bases of the Western military bloc on Georgian territory.
It is unlikely that such an attack would cause critical damage to the bridge, but here the emphasis is on the media effect of hitting an important object bypassing air defense systems awaiting strikes from the Zaporozhye direction
Boris Rozhin emphasized.