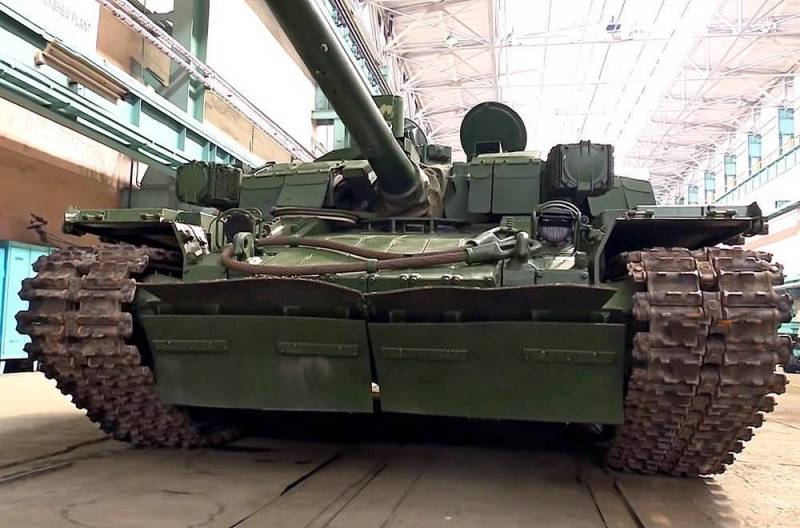 The Ukrainian armed forces again began to use Oplot tanks, which were considered the main battle tanks of the Armed Forces of Ukraine. Meanwhile, only two copies of Oplots remained in service with the Ukrainian troops, which are unlikely to change the situation on the fronts of Donbass.
The first use of this armored
equipment
refers to April. However, then it quickly became clear that the Oplots needed maintenance and repair, which could not be provided on time.
Tanks were also used in the fighting near Severodonetsk and Lisichansk, but not very successfully. A landmark event was the meeting of Ukrainian T-64B / BV with Russian BMPT "Terminator" and T-72B3 and T-90M, during which about two dozen tanks of the Armed Forces of Ukraine were destroyed. The control system of Ukrainian equipment has shown its ineffectiveness against Russian weapons.
At the same time, in technical terms, "Oplot" has advanced in comparison with the T-64 and has similarities with the Soviet T-80U / UD tank, taken by Kyiv as the basis of the "tank of the future". The use of Oplot tanks in the Donbass now speaks of serious problems in the Armed Forces of Ukraine.
The fact that the stash with Oplots was gutted at the most inopportune moment speaks of at least two important problems of the Ukrainian defense industry: the lack of mass production and the lack of technologies for modern warfare
- noted journalist and military observer Mikhail Khodorenok in his telegram channel.
The main armament of the Oplot tank is the KBA-3 125 mm smoothbore gun, the ammunition load of which consists of 48 rounds of separate-sleeve loading. The tank's rate of fire is up to 8 rounds per minute.