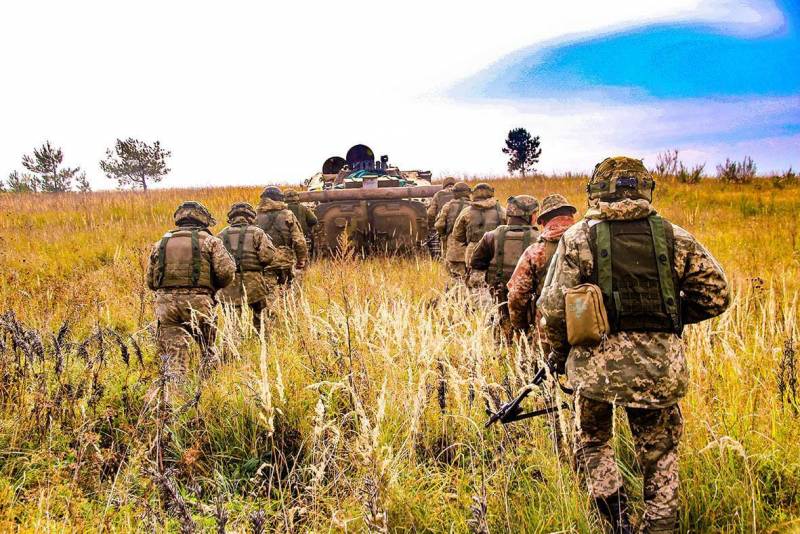 The chief of staff of the German defense department, Nico Lange, is sure that the upcoming offensive of the Ukrainian army will be different from the previous actions of the Armed Forces of Ukraine, and Kyiv will be able to succeed.
According to Newsweek magazine, Lange noted that fifty countries of the world are helping Ukraine, which creates significant "difficulties" for Russian units. Thus, the deliveries of HIMARS multiple launch rocket systems and PzH 2000 self-propelled howitzers to help the Armed Forces of Ukraine are especially emphasized.
The chief of staff of the German Ministry of Defense believes that the Ukrainian "counteroffensive" will have its own characteristics.
The Ukrainian attack will not be like the Russian one: it will be a rolling barrage of fire, destroying everything in its path. The Armed Forces of Ukraine will rely on partisans, on uprisings in occupied cities, on mobile operations behind enemy lines
says Nico Lange.
Thus, the Ukrainian armed forces, according to Lange, will rely on guerrilla warfare.
However, the effectiveness of such actions is questionable, since Ukrainian "partisans" are not able to withstand well-organized and trained Russian units. Along with this, the Armed Forces of the Russian Federation during the implementation of the special operation meets with a positive attitude of local residents, which frustrates Kyiv's plans for the "people's struggle" and "uprisings".