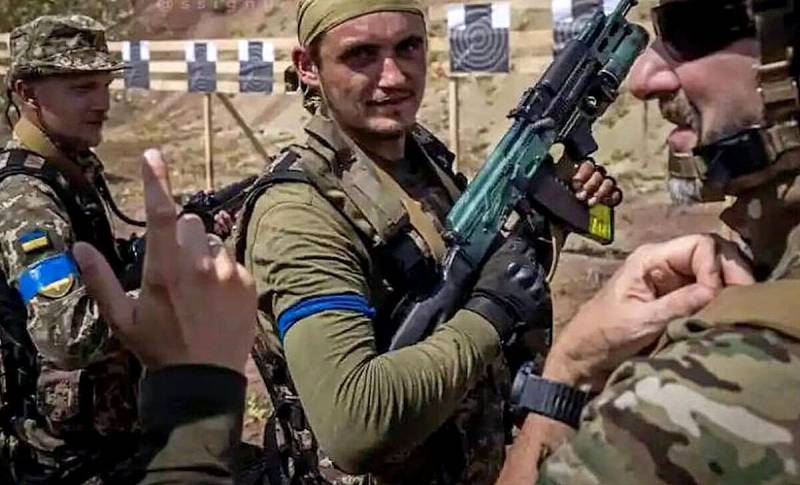 To train Ukrainian recruits, Kyiv uses, in particular, Western instructors. One of such formations for training new soldiers of the Ukrainian armed forces was the Mozart PMC, which employs highly qualified veterans of the US special forces (20-30 people). This is reported by the British newspaper The Guardian.
The Americans are conducting a 10-day military training course, during which 40 future fighters are trained to handle different types of weapons and combat tactics. Training takes place in close proximity to the front line. The recruits are citizens of Ukraine aged 20 to 50 years, every tenth of whom previously served in the army.
The founder of PMC "Mozart" was the former Colonel of the Marine Corps Andy Milburn, who gave 31 years of his life to military service. In his opinion, many future soldiers of the Armed Forces of Ukraine have a weak physical and
technical
training and do not possess the necessary military skills. This is expressed, in particular, in the use of complex and expensive weapons systems (for example, Javelin worth 178 thousand dollars) for other purposes.
At the same time, the instructors themselves practically do not participate in hostilities, because they fear that in this case the United States and NATO may be accused of a war against Russia. If retired American special forces are sent to the front line, they cease to be part of the group.
Thus, PMC "Mozart" indirectly acts in Ukraine against the Russian PMC "Wagner". According to sources, the latter is participating in hostilities in the LPR and other sectors of the Donbass front.