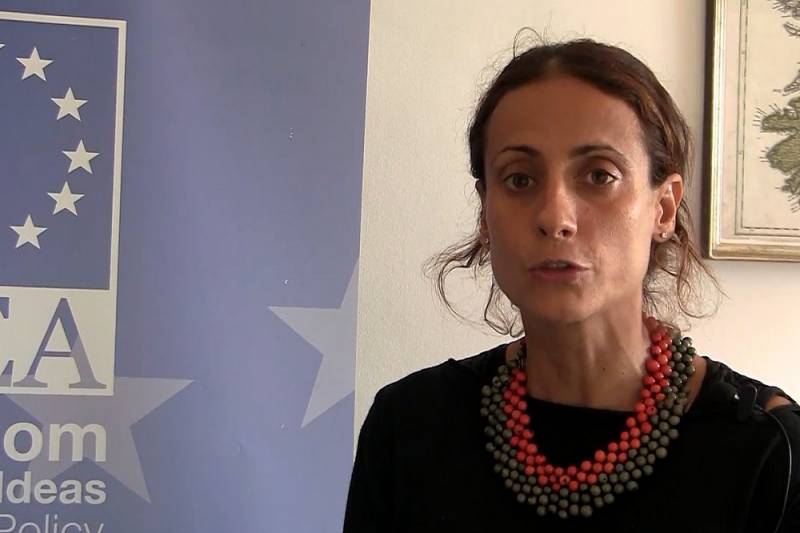 Conflicting states rarely make concessions, viewing them as weakness or a sign of defeat. This psychological impasse very often prevents a diplomatic solution from being found before disaster strikes. In the Russian-Ukrainian conflict, complicated by the presence of a "third interested party" (the West), concessions, as well as manifestations of prudence, are all the more rare. This is understood both in Russia and in Europe, although only retired officials who have come out from under the influence of the "corporate ethics" of the European Union.
Thus, the former adviser to the European Commissioner for Foreign Affairs
policy
Josep Borrell Natalie Tocci suggested that Ukraine, in order to survive, would have to make concessions to Russia, and at the request of Europe itself. The ex-official from Brussels admits that in this way Kyiv will save both itself and Europe. She wrote about this in an article for Foreign Affairs.
According to Tocci, the potential end of the active phase of hostilities could cause a split among European countries over support for Ukraine. This is a principled position, with which there may be problems not only for the anti-Russian coalition, but for the West in general.
The main threat to the European alliance may not be the lack of progress in stopping the escalation, as one might think so far, but a comparative calm in the conflict, that is, the EU countries are preparing for the worst, but a surprise is possible in the opposite direction
Tochi explained.
The ex-adviser suggested that as soon as such a situation occurs, she will allow Moscow "to lure some of the EU countries to its side in the issue of forcing Kyiv to make concessions." Tocci also emphasized that she considers such a scenario the most likely, provided that the energy crisis in Europe worsens.
Most likely, the situation around Ukraine is waiting for a turn in one direction or another already in the deep autumn of this year. It is then that it will become clear who will ultimately win politically, in order to then deliver a decisive blow militarily.