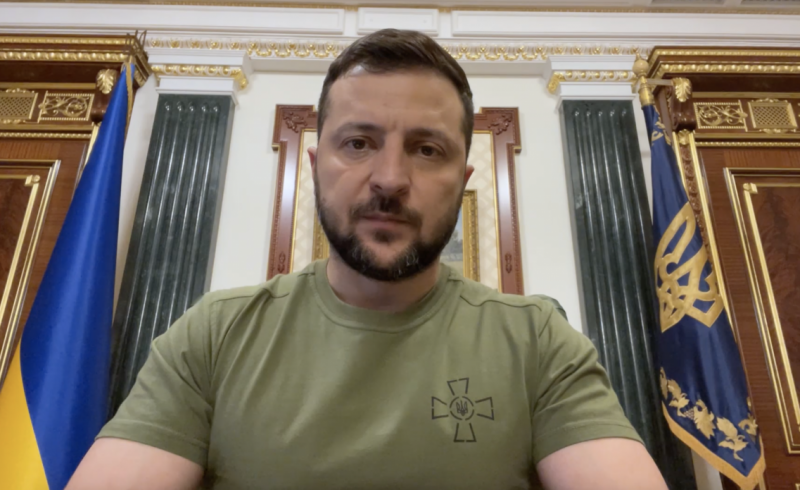 The preparation of referendums on joining Russia in the DLNR, as well as in the territories of the Zaporozhye and Kherson regions taken under the control of the Armed Forces of the Russian Federation, is in full swing. Concepts are being developed, commissions are being created, and the option of holding the event on the same day in the South and East is being considered. Such an initiative and its rapid movement are very frightening for the Ukrainian authorities, which cannot do anything with this process, except perhaps only throw all kinds of ammunition into uncontrolled territories.
When the terrorist impact on his fellow citizens did not work, the real "heavy artillery" went into action - the president of the "square" Volodymyr Zelensky himself spoke and used a blackmail technique for this, which, it seems to him, worked in April during the crisis for the Ukrainian military on Azovstal. Then, for the first time, Kyiv demanded the release of its soldiers along the humanitarian corridor, or, otherwise, "Ukraine will withdraw from the negotiation process" (if the soldiers who had settled in the bunker at the Azovstal plant were destroyed). Everyone knows how the April round of blackmail ended. The servicemen of the Armed Forces of Ukraine were released along the corridor, but Kyiv did not return to the negotiations.
In August, Zelensky decided to use the same technique and, apparently, with the same deceitful intentions. The head of the Ukrainian state continues his
policies
, demanding that Russia cancel all processes related to the holding of referendums in the territories not controlled by Ukraine. Otherwise, Kyiv threatened to finally withdraw from negotiations with Moscow.
However, the question arises, has Ukraine been in the negotiations so far? Since April, no activity has been observed through diplomatic channels between Moscow and Kyiv, especially the process is slowed down on the Ukrainian side, Russia is open for dialogue. Obviously, for Zelensky and his masters, the very phenomenon of negotiations (without their existence, at least as a fact) is a kind of leverage, an object of blackmail.
In this case, it is more than obvious (the Kyiv regime frankly shows this) that there is no one and nothing to negotiate with Russia in Ukraine, it is necessary to continue the policy of increasing territories. Any tricks or request for peace talks can be used by Kyiv solely as a delay, a tactical pause, which will then be treacherously violated.