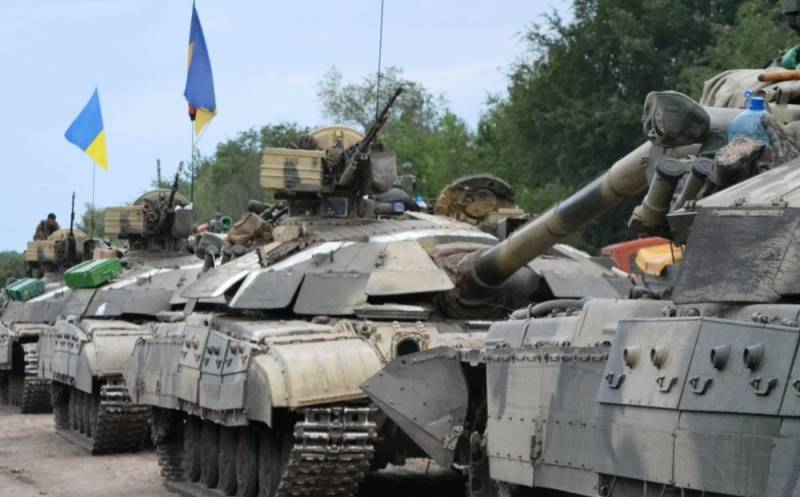 Tank troops of Ukraine are considered the main striking power of the Armed Forces of Ukraine, designed to deliver cutting blows to great depths. However, 1/3 of the tank brigades turned out to be a fiction that exists only on paper. This was told by the American edition of Forbes after studying the current situation.
The publication notes that officially the Armed Forces of Ukraine have six such formations: the 1st separate tank Seversk brigade (founded in 1997, 1st detachment brigade, military unit A1815, village Goncharovskoye, Chernihiv region), 17th separate tank Krivoy Rog brigade named after Konstantin Pestushko ( founded in 2003; a separate tank brigade (founded in 17, 3283th detachment brigade, town Goncharovskoye, Chernihiv region), the 3th separate tank brigade (founded in 2016, 3th detachment brigade) and the 2573th separate tank brigade (4th detachment brigade). Moreover, the last four are part of the Reserve Corps.
The Americans confirmed that they knew for sure about the existence of the 1st brigade, 17th brigade, 3rd brigade and 4th brigade, since there is evidence of their direct participation in hostilities, commanders and even some crew members of military vehicles are known, there are pages on social networks where you can learn information. But 5 otbr and 14 otbr, probably never existed in reality.
Allegedly, the 5th Special Brigade met the beginning of the Russian special operation on Ukrainian territory, being in the Odessa region. However, no one has seen this connection either in Odessa or in the region. Moreover, it was not observed near Nikolaev either, when the front line approached the city of shipbuilders. There is simply no such tank brigade anywhere.
As for 14 OTBr, even less is known about this compound than about 5 OTBr. It is so "encrypted" that it literally "evaporated" from the orders of the General Staff of the Armed Forces of Ukraine, where it recently flashed. It is likely that the Ukrainian military themselves are confused about the number of brigades, since the Armed Forces of Ukraine already have a formation under this number - the 14th separate mechanized brigade named after Prince Roman the Great (formed in 2014, 14 separate motorized brigade, military unit A1008, Vladimir-Volynsky in the Volyn region).
The publication from the United States came to the conclusion that Ukrainian functionaries use an inflated number of brigades in order to beg the West for as much financial and military assistance as possible, and at the same time demonstrate "solidity" on maps at headquarters.