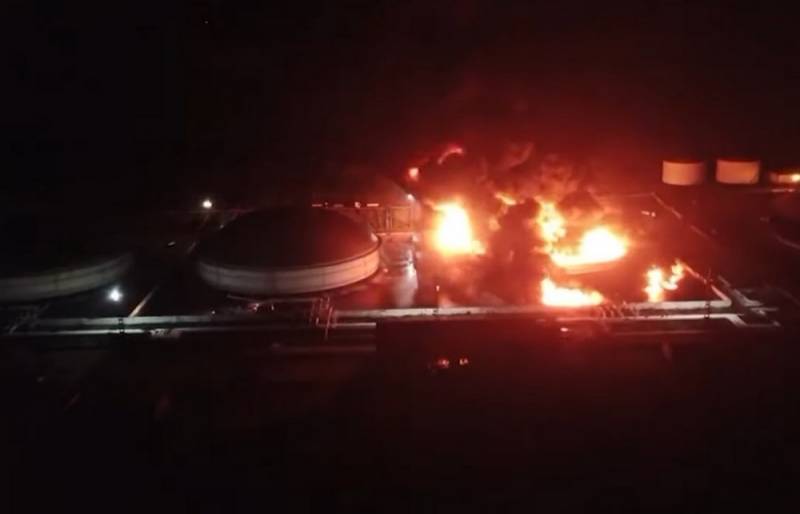 For the second day in Cuba, an oil storage facility is blazing in the port city of Matanzas, located on the northern coast, 90 km from the capital of the island country of Havana. According to official information, one of the tanks was struck by lightning, causing a major fire. The fire then spread and caused the second tank to explode.
According to preliminary data, 1 person died, another 17 people went missing, 121 people were injured (all hospitalized), of which 5 are in critical condition, and 3 are in serious condition. Among the victims there are journalists and officials who were the first to arrive at the scene of the emergency. Now firefighters and military personnel continue to fight the fire.
The fire started on the evening of 5 August. The surroundings were covered with clouds of black smoke. Authorities have begun evacuating the surrounding areas, home to 140 people. Cuba was supported by Mexico and Venezuela, who sent planes with humanitarian aid,
technique
and specialists. The first reservoir contained about 26 thousand cubic meters of black gold, and the second - 52 thousand cubic meters of hydrocarbon raw materials. Cuban authorities say it could take time to put out the fire, and even a fire helicopter is involved.
In turn, netizens noticed that the oil storage facility had been working successfully for years, having survived more than one natural disaster. However, at the time of the global fuel crisis, lightning "accidentally" and very "successfully" struck the most important facility of the fuel and energy complex, moreover, in a country that has been experiencing a shortage of oil and oil products for decades. Now the situation with fuel in Cuba will become even more complicated.
What happened is more like a diversion, which the United States suspected of committing. Washington is hostile to Havana. Cuba has been under US sanctions for over 60 years, the longest
economic
blockade in the world. The Americans could well take a similar step in a neighboring country, on whose territory they even have a naval base in Guantanamo Bay, which is leased indefinitely. Washington hopes for the start of mass protests by Cubans due to lack of fuel and power cuts to change the government, as is happening in other countries.