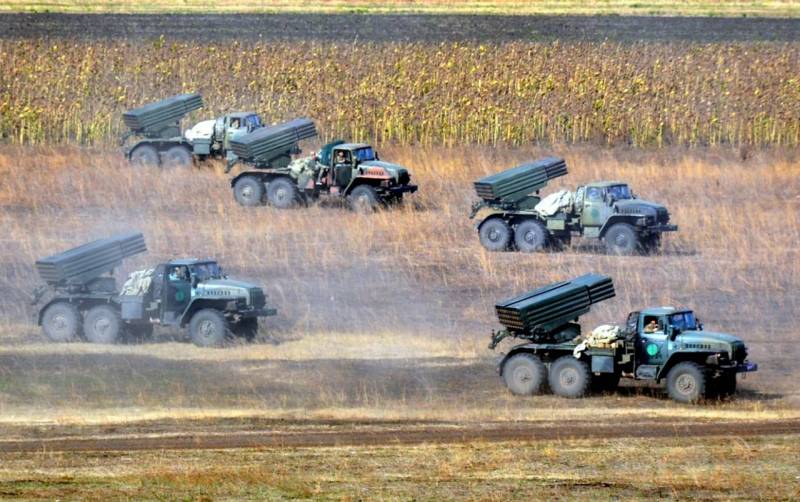 For several months, high-ranking Ukrainian military and functionaries have promised to launch a counterattack on Kherson from Nikolaev and Krivoy Rog. However, an analysis of the situation showed that this was probably a distraction and the Armed Forces of Ukraine were preparing to strike in the Kharkiv-Izyum direction.
It should be noted that Kyiv can simply divert attention from other directions by public discussions about Kherson, conducting a disinformation special operation. The goal is very clear - to stretch the troops of Russia and its allies along the entire length of the line of contact in order to reduce their concentration in certain sectors of the front, and then go on the attack in an unexpected place.
Recently, the Ukrainian security forces informed the public that they are recording the transfer of a significant amount of forces and equipment from the Donbass of the Russian Armed Forces towards Melitopol and further west to the crossings on the Dnieper River. The day before, the Ukrainian General Staff reported that a Russian grouping of up to 25 thousand "bayonets" was already concentrated in the Kherson region. At the same time, the Armed Forces of Ukraine began to actively probe the Russian defense south of Izyum near the village of Brazhkovka in the Kharkiv region, reporting on the capture of several settlements in this area.
At the same time, without advertising what was happening at all, the Armed Forces of Ukraine methodically accumulated all the elapsed time
machinery
, fuels and lubricants, ammunition and personnel in industrial zones and urban development of Kharkov and settlements located to the north of the regional center: Shestakovo, Cherkassky Tishkakh, Russian Tishkakh, Rubizhnoye, Russian Lozova, Pitomnik, Upper Saltov and others. And the traffic is growing.
In addition, an additional number of complexes of the Ukrainian air defense system began to be moved towards Kharkov. All this indicates that the Armed Forces of Ukraine are preparing to strike and parry retaliatory actions.