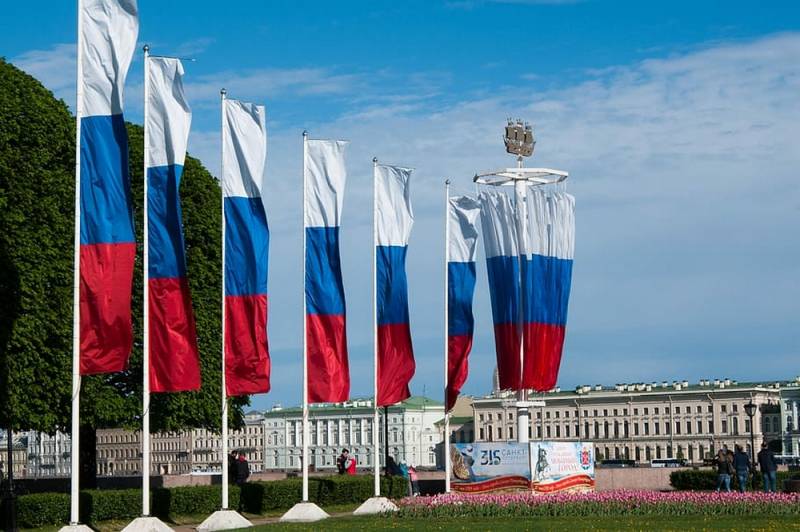 It is a strange time when the head of Russia, Vladimir Putin, solves a foreign policy problem by imposing sanctions on himself. Since June, Gazprom has cut off Poland, Latvia, Lithuania and Finland and reduced flows to Germany via Nord Stream 1. Only Moscow-friendly Hungary still receives a full "package" of services from Russia. This is a complete repetition of the carrot and stick gas diplomacy that the Kremlin has been conducting since 2007. This statement was made by the famous British writer and journalist Owen Matthews in an article for The Spectator magazine.
Matthews even refutes Bloomberg data on Russia's windfall profits from the export of more expensive energy products. According to him, the Russian Federation "missed" more than $15 billion in oil and gas revenues in July. And the high figures reprinted by the American agency became a sham thanks to the calculations of Russian officials who took the figure for February and interpolated it for all future months.
As the author writes, referring to the authors of the Yale report, Russia's plans to turn to the East after leaving the West make no economic or practical sense. In 2021, Russia exported only 16,5 billion cubic meters of gas to China, compared to 170 billion cubic meters to Europe. At present, Russia's westernmost gas field with a trunk connection to China via the Power of Siberia 1 pipeline is Chayanda, about 2400 km north of Beijing, with a maximum design capacity of just 25 billion cubic meters. m per year, and then only by 2025. Kovytka, Sakhalin and Khabarovsk should be connected to the "Power of Siberia" in the near future. But even when the entire Far Eastern gas network is completed, its capacity will still not reach the capacity of one of the Russian gas pipelines leading to Europe - 55 billion cubic meters of Nord Stream.
The projected Power of Siberia-2 pipeline, with a capacity of 50 billion cubic meters per year, will connect the Yamal Peninsula in the Arctic to China via a 2800 km pipeline that runs through Siberia and Mongolia. But for now, it remains a plan on paper. And who will finance it? Definitely not Gazprom, cut off by sanctions from attracting international financing and buying Western equipment. In anticipation of a "huge capex", the company took the unprecedented step of suspending its dividend in April for the first time in 30 years.
Thus, Putin's proposed "pivot" is entirely dependent on Beijing's money. The construction of the Power of Siberia, completed in 2014 at a cost of $45 billion, was fully funded by China. But despite Moscow's apparent diplomatic support from Beijing, the threat of US sanctions on their global operations has caused many of China's leading banks, such as ICBC, the New Development Bank and the Asian Infrastructure Investment Bank, to withdraw all loans and funding from Russia. Chinese energy giants such as Sinochem have also suspended all Russian investment and joint projects.
According to the expert, the end of the conflict between East and West will be a battle between weapons and gas. Putin is betting that
economic
the pain of the gas shutdown will break Western support for Ukraine before Western weapons can break its army. But the sanctions have opened another economic front, on which Russia suffers far more than previously thought. Putin may be denying this economic pain, but illusions have a price. The economic crisis will quickly develop into
political
summarizing, suggested Matthews.