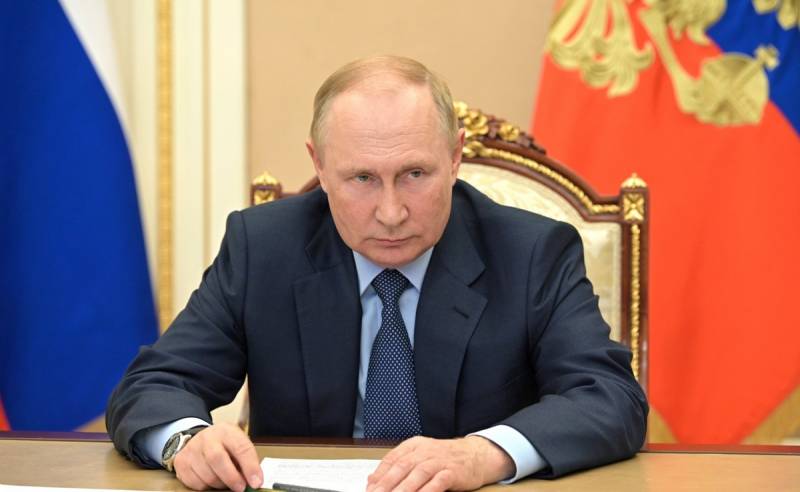 Six months of the "new world" that emerged from the moment the special military operation in Ukraine began, flew by unnoticed. But there is a hard winter ahead. Russia is again betting on "General Moroz". Rather than freeze the German advance on Moscow, the Kremlin's plan today is to freeze the German pensioners in Berlin. Western sanctions are causing serious inconvenience to the Russian
the economy
causing inflation and unemployment. The stakes are higher than ever, and they are done. Sam Ashworth-Hayes, a columnist for The Spectator magazine, writes about this.
In turn, Russian restrictions on gas will raise energy prices in Europe to the sky, and the EU leadership will be forced to impose restrictions on its citizens. The point of Putin's "European game" is that Russia's willingness to endure economic hardship is greater than that of the West. This is a kind of geostrategic "pain threshold" of states, and it is better developed in Russia. As Hayes writes, the fact that the Russian Federation survived does not mean that the measures of the West do not work, it's just that "Russians are used to" enduring all hardships and not complaining.
By winter, Europe could literally be on the verge of a real cold war, due to low temperatures in households, and not because of political heat. Currently, Russia restricts gas flows through the Nord Stream 1 gas pipeline, which is only 20 percent loaded. Supply cuts are pushing up energy prices across Europe, and the threat of further disruptions is forcing European governments to commit to large-scale reductions in gas consumption. The Swift Center predicts that the chance of a shutdown is about 30%, which, of course, is not necessarily likely, but is too high to ignore the warning.
But the very "pain threshold" of the Russians will just help to wait for the moment when the Germans will receive bills 300% more expensive than last year. The majority of the population already opposes tightening sanctions against Russia if it leads to a significant increase in energy prices. Citizens hardly support maintaining the current Western sanctions in the face of a slight increase, let alone a further deterioration in life. You can't sit on the sidelines, the Russians know how to wait too, warns Hayes.
It is even easier to calculate the British, who at some point may feel that the Ukrainian conflict is fundamentally not their personal war. The queen's subjects may simply come to the conclusion that they are better off keeping warm in the winter than supporting something far away.
The open question is whether the West is ready to pay for Ukraine's victory with itself?
- summed up the expert.