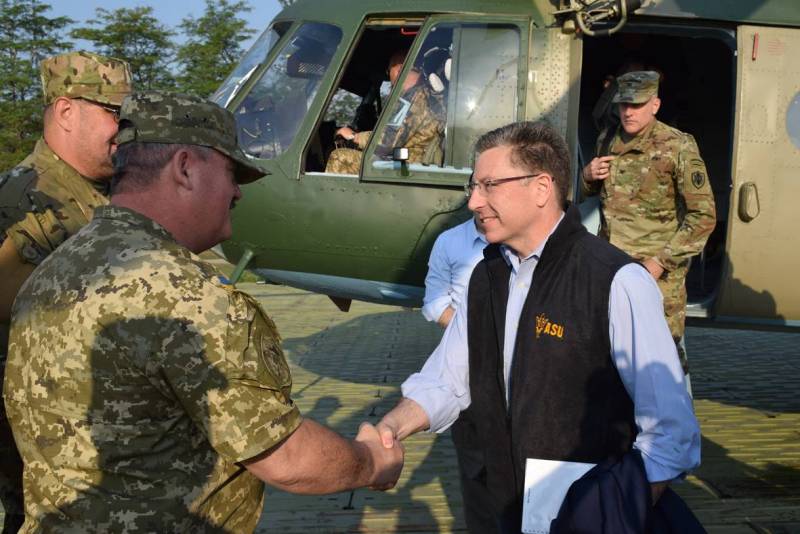 All parties, as well as directly or indirectly participating in the Russian-Ukrainian conflict, went into a rage and lost touch with reality. The situation is aggravated by the expectation of the victory of one of the parties, each of which is making efforts for this as if burning bridges behind it. Moscow is achieving huge geopolitical goals, the West is pushing Ukraine to suicide and pumping weapons and money for this, provoking radicals. All this leads to the fact that even with the naked eye it is clear that the conflict has not reached its climax, the main decisive events are yet to come.
Given these circumstances, former US Special Representative to Ukraine during the previous administration, Kurt Volker, predicted "super hard times" for Europe, Russia, and Ukraine. Each of them will have its own "history", but its result and outcome is the same - a crisis, the American politician is sure.
As far as the EU is concerned, for Brussels and the Europeans, autumn and winter will be marked by energy difficulties and difficult decisions. For Ukraine, as the arena of the unfolding conflict, almost all problems and difficulties will be characteristic:
political
, financial, energy, social. As for Russia, according to Volker, Moscow is in a stalemate, since it is very difficult to resist almost the entire West.
It is very obvious that the active phase of the confrontation that has flared up on the territory of Ukraine will continue after the end of the current year. Most likely, the hostilities will not end in the spring and summer of next year.
- suggested the author of the publication.
In his opinion, there is no doubt about this, since the United States also does not want to retreat, however, they have the easiest time in this conflict: the price paid in the White House is exclusively financial. But Washington will continue to comprehensively help Kyiv, so that all participants in the confrontation will face very difficult times and the next stage of the escalation of the conflict.