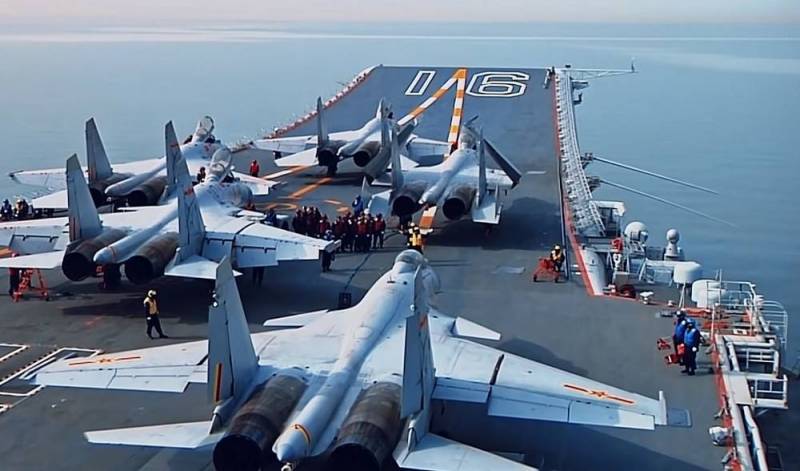 The situation around Taiwan continues to be tense. On August 6, the Taiwanese Ministry of Defense announced that 20 PLA ​​Air Force aircraft entered the island's air defense zone, and 14 PLA Navy ships conducted exercises in Taiwanese territorial waters.
The ministry clarified that Beijing deployed one less aircraft than the day before. At the same time, out of the above number of aircraft, 18 are fighters (4 units of J-11, 4 units of J-16 and 10 units of Su-30), of which 14 crossed the median line of the Taiwan Strait. Also, one Y-20 heavy military transport aircraft and one Y-8 anti-submarine aircraft of the People's Republic of China took part in the dangerous provocation.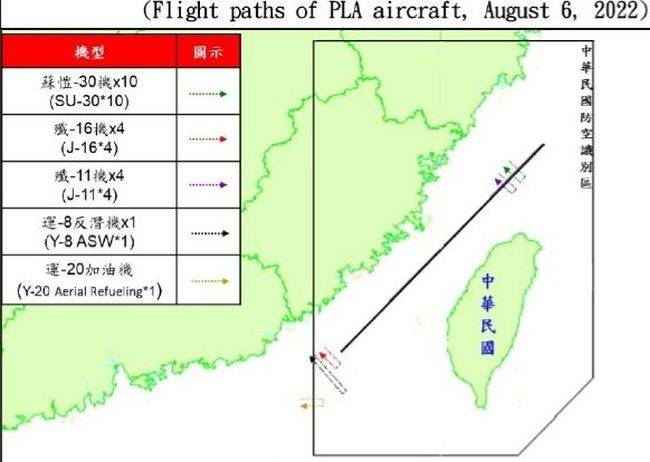 Taipei organized air patrols to monitor the operational situation in the sky and in the waters around the island, and also deployed air defense systems, SCRCs and artillery on the coast and ships.
Hong Kong's oldest English-language newspaper, the SCMP, called the maneuvers being carried out by the mainland Chinese military "an effective blockade of Taiwan." The publication clarified that Beijing extended the exercises around the island until August 15.
At the same time, the American agency Associated Press also believes that the blockade of Taiwan by the PRC, which was previously predicted by many experts, has already begun. The media drew attention to the fact that the Taiwan authorities were forced to cancel flights, since the PLA did not stop the maneuvers, but extended them, and could repeat it. With shipping there, too, not everything is safe. Moreover, Beijing's actions have heightened the risk of disruptions in the supply of chips that are made in Taiwan and are needed by many companies around the world to manufacture various products.
Reacted to what was happening and business. The American company Apple, seeking to reduce its dependence on mainland China, is going to produce smartphones 14 series, including the iPhone 14, iPhone Max and iPhone 14 Pro Max, in India at a production site owned by the Taiwanese company Foxconn. If this becomes a trend, then China may lose its status as the world's main factory. Many in the US would like to move factories to India, Vietnam, Bangladesh and other countries in South and Southeast Asia, including Myanmar (Burma), but after a change in military power there.