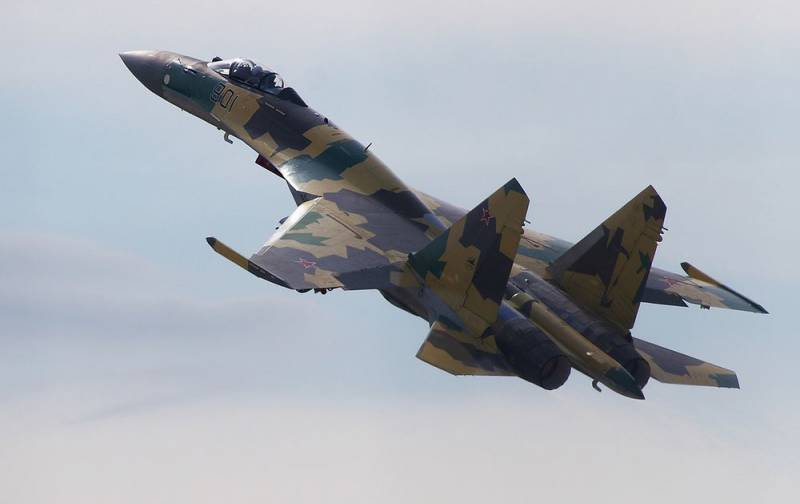 On August 5, Arabic-language information resources disseminated information that during the visit of Russian President Vladimir Putin to Iran on July 19, a contract was signed for the purchase of 18 units of Russian-made Su-35 multipurpose super-maneuverable fighters for the Iranian Air Force. We are talking about aircraft that were previously built for the Egyptian Air Force at the aircraft factory. Yu.A. Gagarin (KnAAZ) in the Far East of the Russian Federation, but for certain reasons Cairo refused to take them.
It should be noted that officials in Russia and Iran have not yet confirmed or denied this information; don't comment at all. At the same time, the Arab media and social networks are convinced that Iran will receive the mentioned fighters from the Russian Federation in the near future.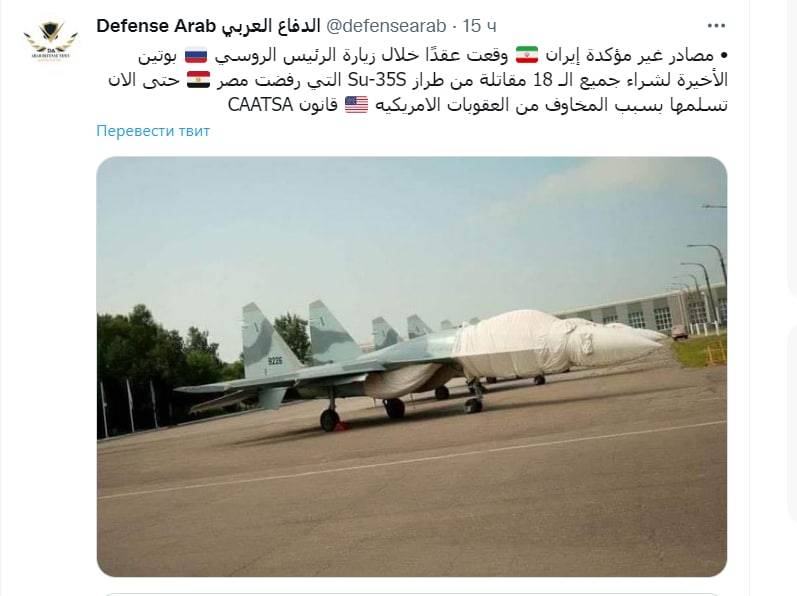 Before that, on August 3, the American "Institute for the Study of War" (ISW), citing its informed sources, published data that Iranian
Drones
in the amount of 46 units, but without specifying the characteristics of these UAVs, are already in Russia. Moreover, Tehran simultaneously sent its pilots and technicians to train the use and maintenance of the Su-35, which Iran will receive from Russia in 2022.
Note that the possible sale of these aircraft to Iran
started talking
even at the end of 2021. Now such a deal would be extremely beneficial for Tehran, as Tel Aviv threatens to bomb important Iranian facilities. The Israel Defense Forces have upgraded their F-35I Adir fighters, and now they can
fly over
to Iran without aerial refueling. But the Iranian Air Force's existing aircraft cannot withstand the improved F-35s. The only fighter that is currently on sale on the world market that can fight the F-35 is the Russian Su-35, which is confirmed by American and Israeli experts.