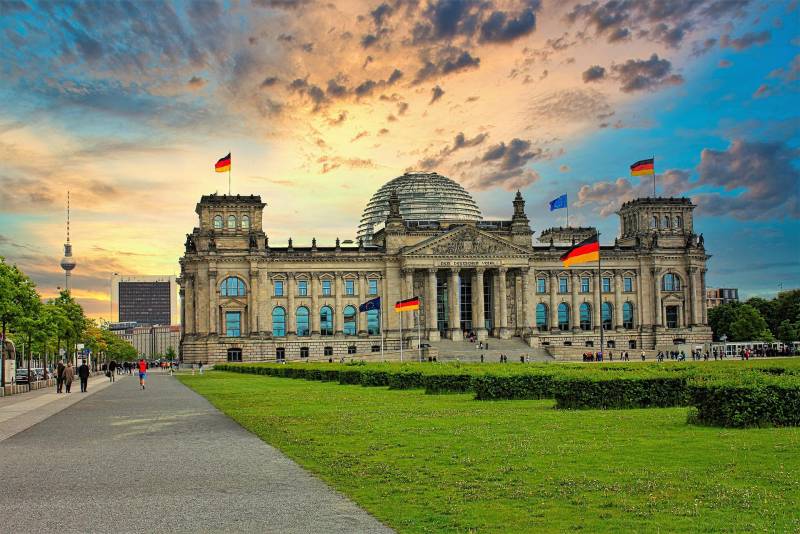 Germany must prepare for a tough confrontation with China, writes Georg Farion in the pages of the popular German publication Der Spiegel.
For a long time, Berlin was betting on Beijing economically, but now it is clear that Angela Merkel's course has failed. We, the author argues, must free ourselves from our dependence on the People's Republic - even if it costs Germany her prosperity.
Although the author focuses on
economic
decoupling Berlin from Beijing is obviously implied
political
Steps.
Readers' comments (all opinions belong only to the authors who posted them):
Separation from China is simply impossible. A military conflict in Asia would become a global economic apocalypse. If the author suggests that it is possible to prepare for this with a little diversification in supply chains, he has no idea about the economic intertwining and offers a clear profanity. Without China, there is no energy pivot, no antibiotics, no rare earths, no microchips (90% of their global production is in mainland China and Taiwan), the list could be expanded further. This cannot be replayed by showering a little less and wearing a thicker sweater! There is no alternative to peaceful coexistence with a nuclear power of 1.4 billion people. Whether we like it or not

- tENGncDnQbuBYVrTxn8mHQ is indignant.
I am certainly not a friend of Merkel, but her foreign policy was correct. This policy failed because of the worthlessness of the government that followed it. With a bit of diplomacy instead of ideology, clashes in Ukraine could have been avoided, and our intervention in the Taiwan crisis is just as pointless.

– writes uHJ4L46o2HHdSzocYSuB3.
In China, from morning to night, hate propaganda is being carried out against the West, NATO, etc. And one cannot hope that the poison will not affect people. On top of that, Putin and Xi are just turning their countries into hell, the Russians are in conflict, and the Chinese have been hit hard by their extreme coronavirus policies. I do not think that all this will lead to a big war, but we must be prepared for the flows of refugees from these countries.

writes Supatopcheckerbunny.
What strikes me over and over again about China is the Chinese people's incredible self-confidence towards the West and the fact that the vast majority don't feel like they're in a totalitarian system.

– writes user JBi89xi3DaYv3Qfbs9hfi3.
Well, Germany has defeated itself again. The Russians are denying us energy, and the Chinese can bring us to complete ruin in a matter of months with just one export ban. If Germany wasn't my home, I would write "everyone gets what they deserve"!

– a certain DrMabuse bitterly responded.