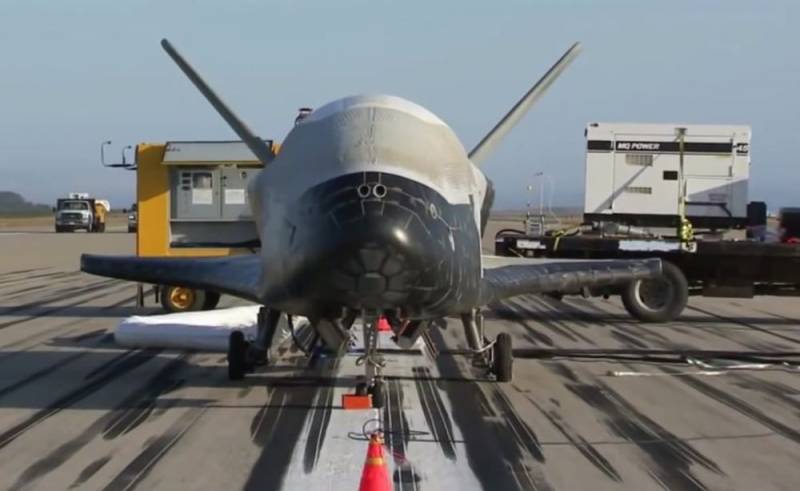 On August 5, the China National Space Administration (CNSA) of the People's Republic of China launched a reusable spacecraft into Earth's orbit. All major Chinese media informed the public about the successful launch of the Long March 2F (CZ-2°F) carrier rocket with an experimental ship as a payload.
The test launch of the launch vehicle was carried out from the Jiuquan launch site in Gansu province in the Gobi desert. The spacecraft will remain in orbit for a certain period of time before returning to its planned landing site in China. During the mission, they will check
of technologies
reusable and service in orbit. It is emphasized that this mission is needed exclusively for the peaceful purposes of outer space exploration.
However, the Chinese "comrades" hide the appointment of the spacecraft, about which little is known at all. Experts and users suggest that we are talking about a space plane (spacecraft) or an analogue of the American X-37B drone.
In September 2020, Beijing reported on the launch of a reusable test spacecraft. At the same time, everything that was connected with that mission is also classified, as in the new case. The Chinese like to brag about their achievements in the field of astronautics and rocket development, so the increased secrecy during the mentioned launches raises questions.
In addition, the 2020 PN1 asteroid ramming mission planned by the PRC for 2026 is of concern. First, it is reminiscent of the development of strike space weapons. Secondly, the further behavior, the flight path of the attacked space body becomes unpredictable. The Long March-3B launch vehicle will launch an impactor and an observation vehicle into orbit - it will be something between the American DART mission conducted in 2021 and associated with the asteroid Dimorpha, and the European mission to analyze the damage received by this space body, also scheduled for 2026 year.