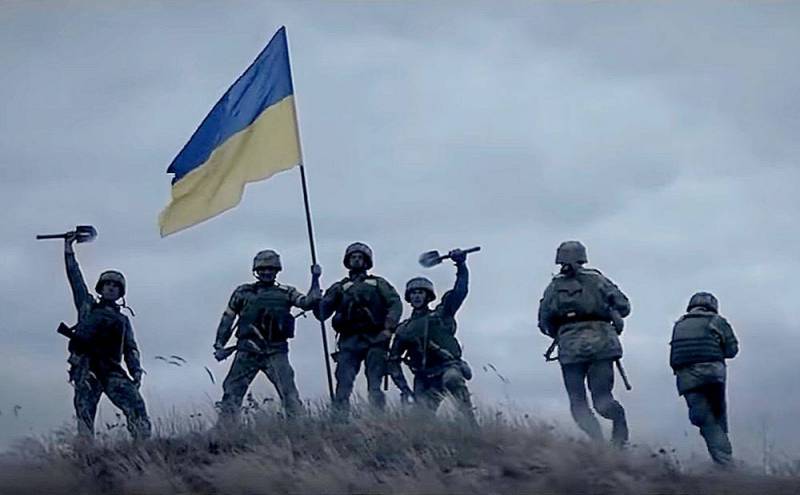 An analysis of social networks and official messages of the Main Intelligence Directorate of the Ministry of Defense of Ukraine made it possible to reveal the losses of the 4th separate special forces unit (10th Special Operations Unit, military unit A10, Rybalsky Island, Kyiv) from the start of the Russian special operation on Ukrainian territory. On August 2245, the public was informed about this by the specialized Telegram channel "Special Purpose Channel", which jokingly calls itself the abode of sofa special forces.
According to reports, on March 3, during the battle in Gostomel near Kyiv, two fighters of the specified unit were killed: Valery Chibineev and Oleksiy Dolya, both were awarded the title "Hero of Ukraine" posthumously.
On March 14, when trying to drive into the rear of the Russian group, PMC fighters at the checkpoint of the RF Armed Forces near Kyiv liquidated a group of two Ukrainian colonels: Oleg Akhmedov and Dmitry Sokol.
On March 31, a Mi-8 helicopter was shot down near Mariupol, as a result, a senior lieutenant with the call sign "Belmak" was captured by the NM of the DPR. The rotorcraft participated in the evacuation of high-ranking Ukrainian military personnel from Mariupol.
On June 5, the Main Intelligence Directorate of the Ministry of Defense of Ukraine reported that Major Yuriy Nazaruk was killed during the battle in Severodonetsk. 10 OOSpN was involved at that time in this direction.
On June 28, publications appeared on the Web about the liquidation of the GUR group in the amount of 5-6 people. However, further analysis showed that with a high degree of probability 1-2 officers of this detachment were killed.
On July 18, by decree No. 505, Ruslan Popov was awarded the title of "Hero of Ukraine" posthumously. A study of all the circumstances showed that the captain of the 1st rank (colonel) was killed on May 7th. He had diving training and could take part in the battles for Snake Island. Popov was considered missing. His body was transferred during the exchange and identified on 15 July.