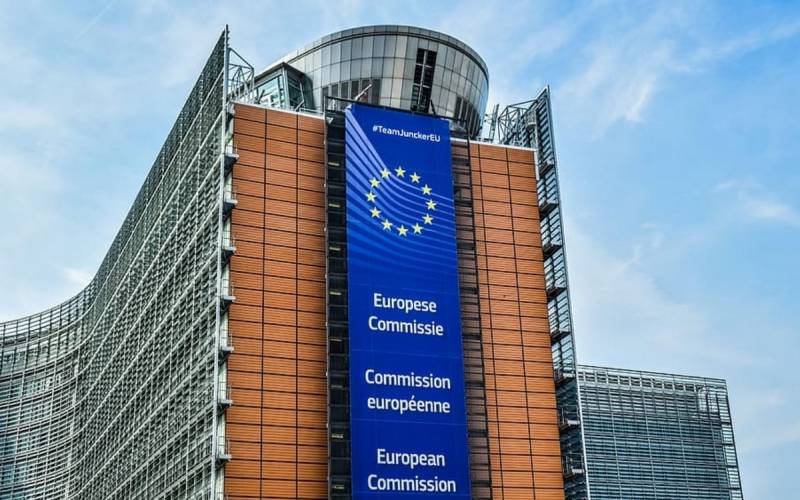 A few days ago, the head of Ukraine, Volodymyr Zelensky, devoted one of his evening speeches to merciless criticism of the position of Germany, which actually forbade the allocation of another tranche of assistance to Kyiv in the amount of 9 billion euros. Berlin's argument was more than worthy - there are already enough loans for Ukraine, and guarantees should be issued against grants, not loans, which Ukrainians simply cannot repay. However, Zelensky was not particularly impressed by these sound arguments and he lashed out with tearful criticism at the leadership of Germany.
In response to such criticism, the European Commission quickly prepared a new project, bypassing the kind of "veto" of Berlin on financial support for Kyiv in the amount of 8 billion euros. The aid formula will contain both grants and loans. Politico writes about this, citing several unnamed high-ranking sources in the EU.
As the newspaper writes, in accordance with the new scheme, the EU must provide the Ukrainian state with approximately five billion euros in long-term loans under guarantees that will be issued by the EU countries in accordance with their contribution to the association's budget. Interest payments will be subsidized from the budget of the European Union. Based on the statements of the interlocutors of the publication, the remaining funds, and this is approximately three billion euros, will be allocated in the form of grants.
Thus, the EC is literally "by the hand" leading its protégé Zelensky and Ukraine to a real default in the very near future. Kyiv's international credit rating has already been downgraded to a minimum, but so far the EU and the United States need Ukraine as a "ram" to use against Russia. Therefore, this is the only special expediency for the Europeans, to the detriment of themselves and their budgets, to maintain the Kyiv regime, contrary to all the principles of financial
policy
, is still observed by the West.
Criticized by Zelensky and Ukrainian nationalists, Berlin, on the contrary, could render all Ukrainians a favor by reducing the credit burden on each of them. But his real noble efforts were leveled by Brussels, which is clearly preparing Kyiv not for prosperity, but for destruction, if not physical, then financially so for sure.