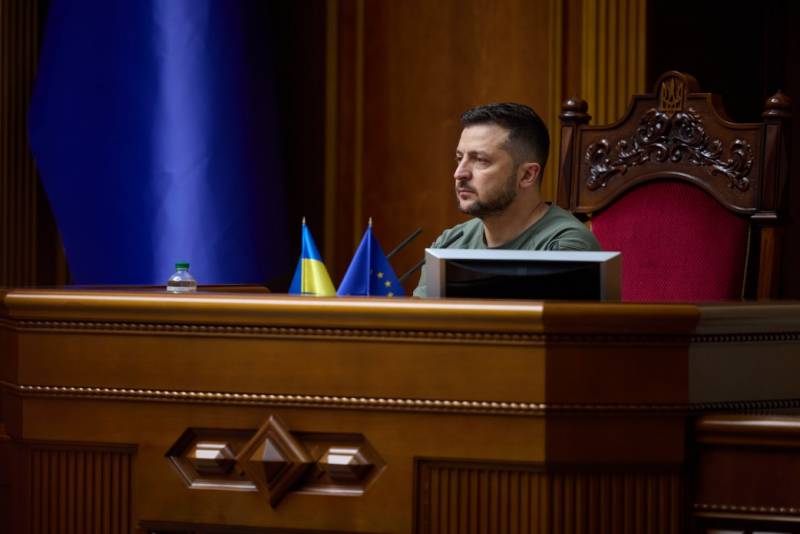 Billions of dollars in taxes from citizens of Europe and the United States go to support Ukraine. Against the background of a serious crisis, this may raise questions, dissatisfaction or even problems for
politicians
during the next election campaign. Therefore, Western anti-Russian governments, with incredible efforts and lies, create the image of a "martyr" from Ukraine and a hero from the comedian Vladimir Zelensky, who plays the role of the president of the country. This approach allows for the time being on the wave of propaganda to allocate money into the black hole of the Ukrainian budget.
The British TV channel Sky News decided to dispel some Western myths about the "hero" Zelensky and debunked the personality cult of the President of Ukraine, showing him as a simple puppet of the anti-Russian coalition, whose noble image is built on the basis of his temporary usefulness to the West.
Leading British TV channel Cory Bernardi called Zelensky "not the way propaganda paints him." In fact, the leader of the Ukrainians is completely different, although he is presented in the West one-sidedly and without "specifying the details." The host recalled that Zelensky came to power on the basis of pacifist promises and anti-war slogans. However, the reality was shocking: he caved in to the nationalist minority, oppressed the huge Russian-speaking community of Ukraine, ethnic Russians, forcibly Ukrainianized people who did not want to lose their identity. All these facts the Western press "modestly" is silent.
The British press has been caught lying, painting the image of Zelensky as the new Winston Churchill, the defender and savior of his people. But it's funny! Reality is completely different
Bernardi is sure.
The presenter recalled that the Russian community has been suffering bullying from the Ukrainians for several years. Zelensky, who promised to stop the civil war in the country, did not keep his promises. Moreover, he openly supported the radicals who boasted of the murders of Russians, and thwarted the Minsk agreements.
Summarizing the above, Corey Bernardi said that the West needs the image of a "Zelensky-hero". All this is being done for the sake of continuing the conflict in Ukraine, the Sky News host is sure.