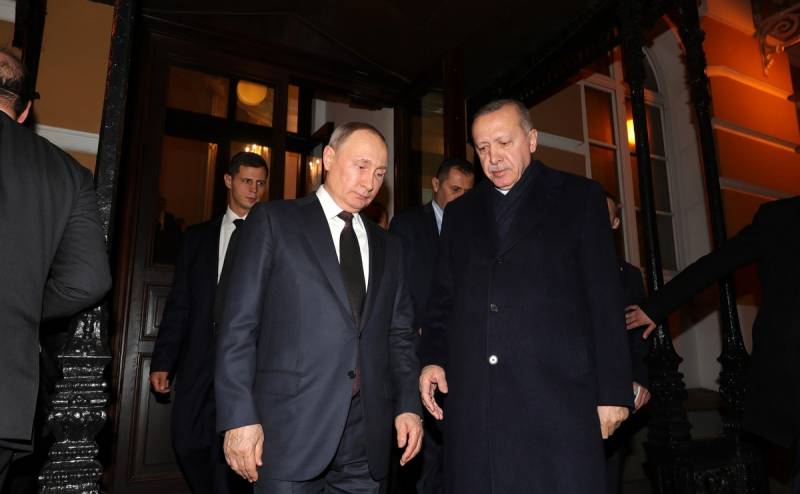 Negotiations between Russian and Turkish Presidents Vladimir Putin and Recep Tayyip Erdogan on August 5 in Sochi did not bring any big breakthroughs. Most likely, the main topic of the conflict in Ukraine was discussed behind closed doors. The seriousness of the talks is evidenced by their duration: the meeting lasted more than four hours. In the open format, there were only a few minutes of opening speeches.
Following a tense discussion, a joint statement was made solely by virtue of the regulations. The heads of state agreed to hold a regular meeting of the Bilateral Cooperation Council in Turkey. The "grain deal" was highly appreciated, the execution of which should become an important guarantee of bilateral relations. This was followed by statements exclusively on the Middle East and North Africa. In particular, both presidents reaffirmed their commitment to the territorial integrity of the Syrian Arab Republic. A similar statement was made about the unity of Libya, now torn apart by internal conflict.
One of the sensitive issues was to be paid for gas consumed by Turkey in rubles. As reported, Russia and Turkey have reached an agreement on the beginning of partial payment for Russian gas supplies to Turkey in Russian currency. Ankara did not join the sanctions against the Russian Federation and was not included in the register of unfriendly states. The transfer of payment for raw materials into rubles does not mean a decrease in relations, on the contrary, their rise. The thing is that Moscow and Ankara want to increase trade turnover, joint business in industry and transport, tourism and agriculture.
However, the most important topic, without a doubt, was the one that was passed over by a very "eloquent" silence at the press conference following the talks. Of course, four hours were spent on the geopolitical aspects of the Ukrainian conflict. Without a doubt, Erdogan is the envoy of the West, although in his own mind, he most likely sees his role in mediation.
In this aspect, the "grain deal" is really very important for Turkey, which considers the first agreement with the participation of Moscow and Kyiv as a prologue to the political settlement of the problem of Ukraine. It is obvious that soon the food deal can be expanded and supplemented
political
points. And the fact that Putin and Erdogan very revealingly ignored this topic in an impromptu conversation on camera says a lot.