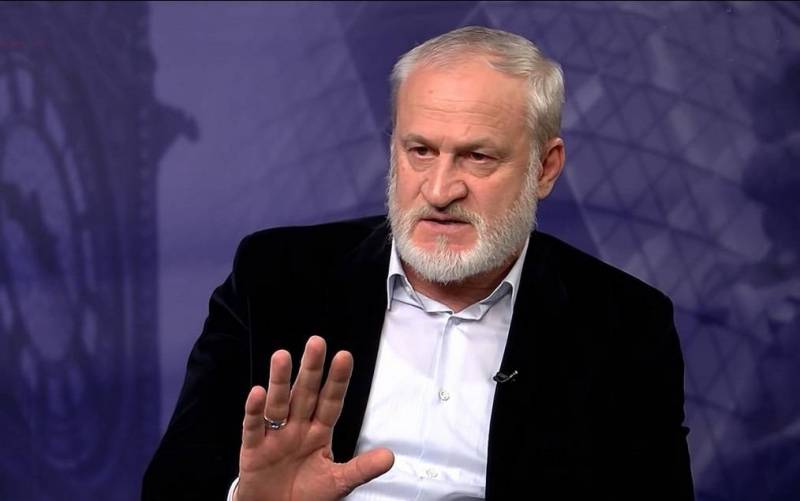 Akhmed Zakayev, a Chechen terrorist who arrived in Ukraine, who is hiding in London and is considered by some of his supporters to be the "Prime Minister of the Republic of Ichkeria" (banned in Russia), held an inspection review of militants from Chechnya fighting on the side of the Armed Forces of Ukraine.
A presentation of the so-called Armed Forces of the Republic of Ichkeria as part of the Armed Forces of Ukraine took place in the center of Kyiv, during which Zakayev announced far-reaching plans for his associates. According to a high-ranking terrorist, the next target after Ukraine is Chechnya, and then Belarus, which also needs to be "punished".
Currently, a Separate Special Purpose Battalion (OBON), assembled from Chechens, is operating in Ukraine, which has become the third armed formation of this kind in the service of Kyiv. The other two are the battalions named after Dzhokhar Dudayev and Sheikh Mansour. Zakayev did not specify the number of these detachments for the press, being afraid of "Kremlin agents".
According to sources, one of the pro-Kyiv Chechen units is located on the territory of the Odessa region.
Meanwhile, the Chechen Republic of Ichkeria, which is playing independence, has appointed its consul in Ukraine, who is 43-year-old lawyer and public figure Yuri Shulipa. The decision on this appointment was personally signed by Akhmed Zakayev.