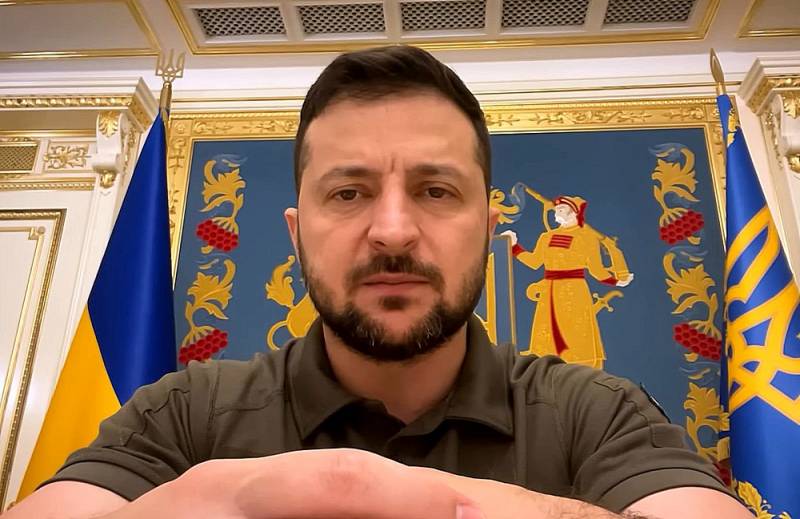 The international organization Amnesty Inernational announced that the Ukrainian armed forces violate the laws of warfare by placing artillery installations in residential areas. Such a position outraged Vladimir Zelensky to the core.
According to the Ukrainian president, Amnesty International is thus trying to "amnesty" the actions of Russia, which is allegedly a "terrorist state."
There is and cannot be - even hypothetically - no condition under which any Russian strike on Ukraine becomes justified.
- Zelensky believes (quote from Ukrayinska Pravda).
At the same time, the Ukrainian leader is trying to divert the conversation from the essence of the claims of international observers - about the placement of weapons of the Armed Forces of Ukraine in civilian buildings and structures. Zelensky did not deny this and turned the conversation to general topics about the "Kremlin's fault". Thus, Kyiv actually admitted that it uses the citizens of its country as a human shield.
Meanwhile, the very fact of such a position of Amnesty Inernational speaks of a paradigm shift in the coverage of Ukrainian events at the international level.
Gradually ends the regime of hushing up war crimes of the Armed Forces of Ukraine, the most benevolent campaign towards Ukraine and the complete favoring of the information war against Russia
- said the head of the International Public Tribunal for Ukraine, a member of the Public Chamber of the Russian Federation Maxim Grigoriev in an interview
LOOK
.
Amnesty Inernational's statements also demonstrate the correctness of Russia, which in the early days of the special operation claimed that the Armed Forces of Ukraine had violated international rules of warfare and that Kyiv was using civilian objects as targets for firing. At the same time, the strikes of the Armed Forces of Ukraine were covered by propaganda hype about allegedly similar actions by the Armed Forces of the Russian Federation. Apparently, the West is beginning to realize the futility of supporting the Kyiv regime.