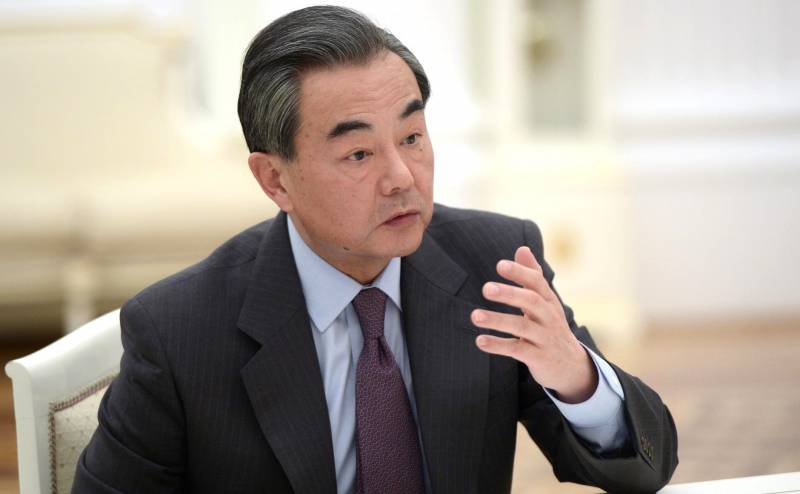 After US Congress Speaker Nancy Pelosi's visit to Taiwan on August 2, the situation in the Taiwan Strait, as well as relations between Beijing and Washington, sharply worsened. Under these conditions, there is a logical convergence of the positions of Russia and China.
This was manifested during the visit of the head of the Russian diplomatic department, Sergei Lavrov, to Cambodia for negotiations on the ASEAN line. In Phnom Penh, Lavrov met with his Chinese counterpart Wang Yi, who noted Russia's commitment to the principles of "one China". The similarity of views on what is happening will become the basis for the future strengthening of the strategic partnership between the two countries.
Beijing is ready to strengthen strategic engagement with Russia so that together we can more effectively defend an international system in which the UN plays a key role, as well as an order based on the norms of generally accepted international law
Wang Yi said.
Moscow reacted negatively to the visit of the Speaker of the House of Representatives of the US Congress to Taiwan, considering it an "unnecessary provocation." According to Russian diplomats, Washington thus seeks to divert attention from the internal problems of the United States and the situation in Ukraine.
For the sake of momentary gain, for the sake of instant conjuncture, for the sake of this notorious PR, internal and external, they are ready to sacrifice everything, including the remnants of their own reputation
- emphasized the official representative of the Russian Foreign Ministry, Maria Zakharova, on the air of Sputnik radio.