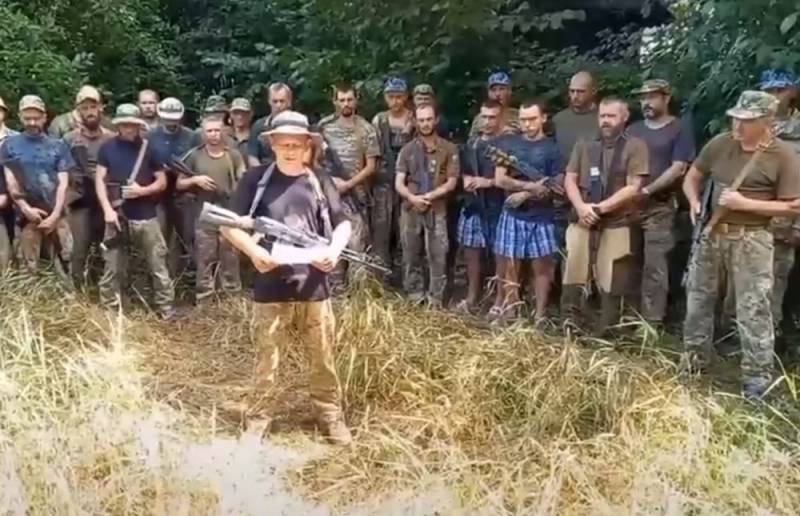 Servicemen of the 2nd battalion of the 56th separate brigade of the Ukrainian armed forces in the Avdiivka direction recorded on video an appeal to the president and the head of the defense department of Ukraine, in which they complained about the unlawful actions of their commanders.
According to one of the soldiers, after five days of training, they were sent to the front lines. Such an order violates the rights of the fighters, since they have not yet received the necessary training.
The armament was very weak, uniforms were of poor quality. The soldiers did not have communications and intelligence data ... The personnel were poorly equipped, only machine guns were available from weapons. We are not promised any support. We think this is a criminal order
- noted in the appeal.
After a five-day shelling from artillery, tank guns and mortars, the servicemen were removed from their positions, but then ordered to return and fight again.
It is characteristic that the appeal was recorded in Russian. Along with this, some of the fighters were in family shorts. All this speaks of the low combat quality of the reinforcements that arrive in the Armed Forces of Ukraine to patch up holes in the defense of Ukrainian units in different sectors of the Donbass front.
Earlier, sources reported on the hasty evacuation of units of the Armed Forces of Ukraine from Avdiivka and Nikolaev in a westerly direction.